News Associates recognised across NCTJ Awards for Excellence shortlist
With 13 nominations across eight categories, News Associates once again dominate the NCTJ Awards for Excellence shortlist.
Our 11 alumni feature across the student and trainee news journalism, sports journalism, top scoop, features and podcast journalism categories as well as the prestigious student of the year shortlist.
News Associates are also nominated in the innovation of the year category for our commitment to journalism training during the covid-19 pandemic.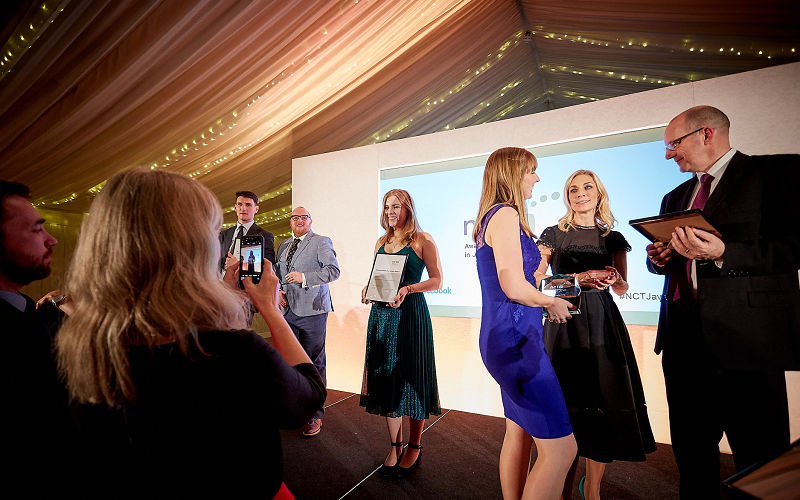 There were a record-breaking 417 entries for the awards which 'highlight the achievements of individuals with promising journalism careers ahead of them, and those doing outstanding work in the media and training sector' – and the winners will be announced on March 18, 2021.
Recent alumni Anna Cooban (London part-time) and Ellen Halliday (London fast-track) make up two of the five graduates shortlisted for NCTJ student of year – an award which recognises the graduate who achieved the best exam results nationally in the diploma in journalism.
Anna said: "I'm really excited to be nominated for NCTJ student of the year. I had a brilliant time at News Associates and thank the tutors for all of their support, especially in moving to online learning during Covid!"
Ellen said: "I started the NCTJ fast-track Diploma in Multimedia Journalism at News Associates just weeks before the first coronavirus lockdown. It was intense and exciting – and then the world stopped. News Associates adapted fast and, as a result, I met some wonderful and talented people, learned to scribble at 100wpm, built a foundation in media law and honed my news writing skills."
Previous News Associates winners include George Gigney (2015), Sara Oldfield (2016) and Anna Schaverien (2017).
Rather taken aback by this news on a chilly February evening. Congratulations to everyone shortlisted by @NCTJ_news! https://t.co/nO16Kn8QBQ

— Ellen Halliday (@ellen_halliday) February 11, 2021
London fast-track graduate Julia Atherley, now at The Sun, is nominated for both student news journalism and top scoop!
Julia said: "I'm delighted to be shortlisted in the news journalism and top scoop categories!
"I learned so much studying for my NCTJ diploma and it's wonderful to be recognised for that effort."
London graduate Yasemin Craggs Mersinoglu, recognised for her work at FE Week, and Manchester grad Anna Staufenberg, now at Crowd Network, are both nominated in the trainee categories for news journalism and podcast journalism respectively.
Yasemin said: "I am thrilled to be shortlisted in this year's awards. Congratulations to all of the nominees and thanks again to News Associates."
Anna said: "I'm so excited to have been nominated and really enjoyed making my podcast, Media Matters, which looked at the issue of diversity within journalism.
"So I'm really chuffed to know the NCTJ enjoyed listening to it too, and fingers crossed we can all come together to celebrate in March."
While News Associates alumni from our sports journalism and part-time courses take every spot on the student sports journalism shortlist. Josh Graham and Rachel Steinberg graduated from our sports journalism course this summer and are both freelancing while George Ramsay recently completed his part-time NCTJ course with us and is working at CNN.
Josh said: "I'm extremely chuffed to be shortlisted after a crazy year. Despite finishing the last few months at News Associates virtually after the pandemic struck, it was a great experience with some fantastic colleagues and certainly one of the best decisions I've ever made was to study with them.
"I'd like to thank the tutors and staff for all the help and extensive knowledge they imparted. I'm very grateful for all the opportunities I have had as a result of their efforts."
We had great fun virtually waving goodbye to our sports journalism @NCTJ_news course in London this evening (and we found out they are REALLY good at quizzes)! 👋👋 #TeamNA #LoveShorthand #StartedHere @NCTJ_news @The_JDF @SportSJA 💙 pic.twitter.com/1TAxYfeND8

— News Associates (@NewsAssociates) May 28, 2020
Rachel said: "I'm so incredibly honoured to be included in this list, especially alongside my classmate Josh.
"I'm forever grateful to News Associates and Sportsbeat for really challenging me to find my voice this year, and for genuinely championing diversity in sports media – both in the stories being told and the people telling them.
"I couldn't have picked a stranger year to become a sports journalist, but I'm so glad I did."
George said: "I'm equally surprised and delighted to be shortlisted in the sports journalism category.
"It's great to end 2020 on such a positive note."
Part-time alumna and freelance journalist Camomile Shumba is up against Julia for student top scoop.
Camomile, who is interning at Bloomberg and Women in Journalism, said: "I am glad I shoot my shot and submitted my piece from my time at News Associates. Being shortlisted is a clear indicator that doing the NCTJ course at News Associates was worth it."
While part-time alumnus turned Telegraph culture writer Alex Diggins is up against freelance journalist Mimi Swaby from our February 2020 fast-track course for student feature writer of the year.
Alex said: "It's a wonderful surprise to be nominated for the features award, especially given the high quality of other NCTJ entries.
"I'm looking forward to meeting them all at the award ceremony and raising a glass – even if it's over Zoom."
Really excited to say I've been shortlisted in the feature category! @NewsAssociates https://t.co/xkFq2PWmZ7

— Mimi Swaby (@MimiSwaby) December 14, 2020
Mimi said: "I am thrilled to have been nominated for NCTJ student feature writer of the year and be placed among such talented nominees.
"In a turbulent year, giving a voice to untold stories has never been more important and I am really proud to have been able to share this piece on an issue I am extremely passionate about.
"I would like to say a huge thank you to News Associates and the NCTJ for all their support and training as well as hosting a wonderful awards evening."
Alongside our fabulous alumni, News Associates is also nominated for innovation of the year for the way we continued teaching and delivering workshops during lockdown.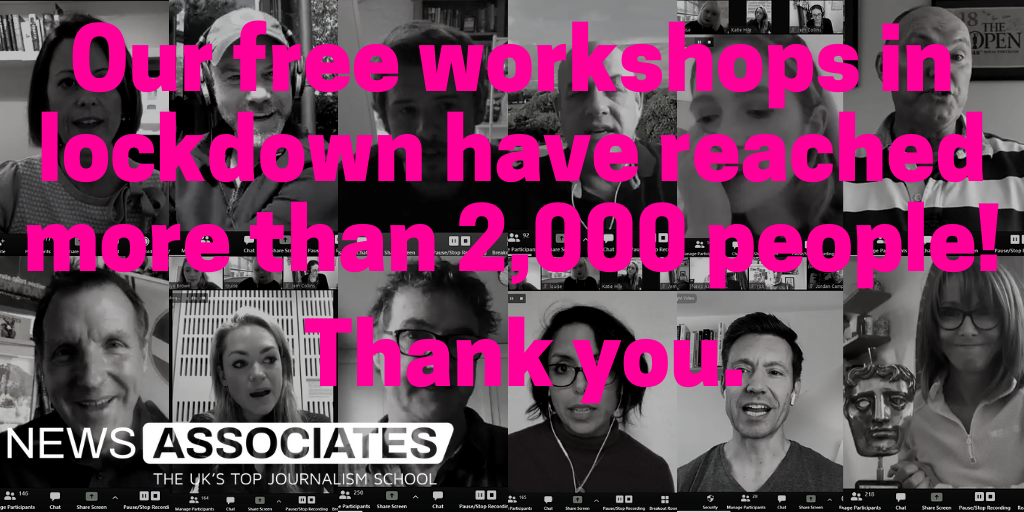 News Associates London head of journalism Graham Moody said: "Given the challenging year we have all had it's so pleasing to see so many News Associates trainees on this list.
"Their hard work to produce unrivalled portfolios in the most difficult of circumstances deserves to be rewarded.
"I'm also delighted to see the hard work of all our staff in London and Manchester recognised with a nomination for Innovation of the Year. The way everyone adapted to teaching gold-standard training from their bedrooms was a credit to the industry and showed in trainee results.
"It was also fantastic to be able to provide so many workshops and guest speakers for those interested in journalism.
"Whatever the circumstances, our passion for bringing journalism training to as many people as we can never dulls."
Editorial development manager Lucy Dyer said: "I am beyond pleased to see our trainees and staff recognised for the ridiculously hard work they put in this year.
"I don't know why I'm surprised because I always brag about what a great team they are, but it's nice to see someone else say it!
"You're all winners in my eyes!"
A fifth of all nominations from @NewsAssociates – remarkable return for some remarkable journalism. Congrats to all those shortlisted. https://t.co/lI3Ts2nG53

— James Toney (@jtoneysbeat) December 14, 2020
See how News Associates got on in the NCTJ Awards for Excellence in 2019, 2018, 2017 and 2016.
Join our award-winning team today.