News Associates graduates shine in Diploma in Journalism Awards
News Associates graduates were the most prominent among the winners at the NCTJ Diploma in Journalism Awards, which recognise the best performances across all modules and subjects.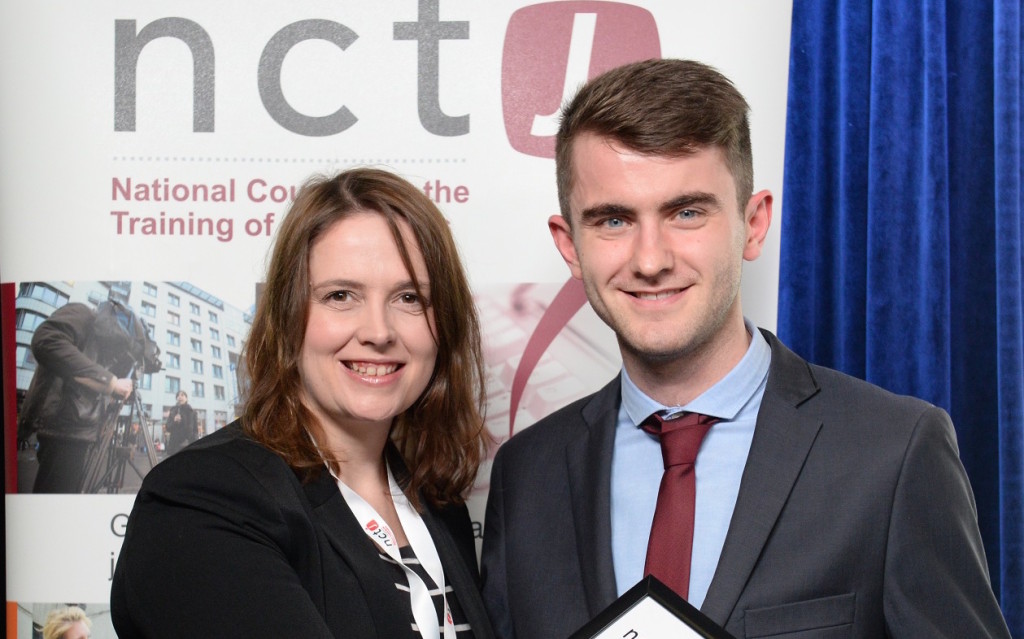 Conor Gaffey, who studied for his NCTJ Diploma on a fast-track course in London and is now a reporter at Newsweek, received two prizes – for one the best performance in the news reporting examination and another for 110 words per minute shorthand.
"It's a privilege to win these two awards. It makes all those hours spent over a shorthand pad on the Victoria line worthwhile," he joked.
"Getting my NCTJ at News Associates has set me up for my career and I've been able to develop those reporting skills at Newsweek Europe.
"My advice for future students is: Don't be shy, ask advice from all the people you can, and think calmly under pressure. And enjoy it, journalism is a great laugh!"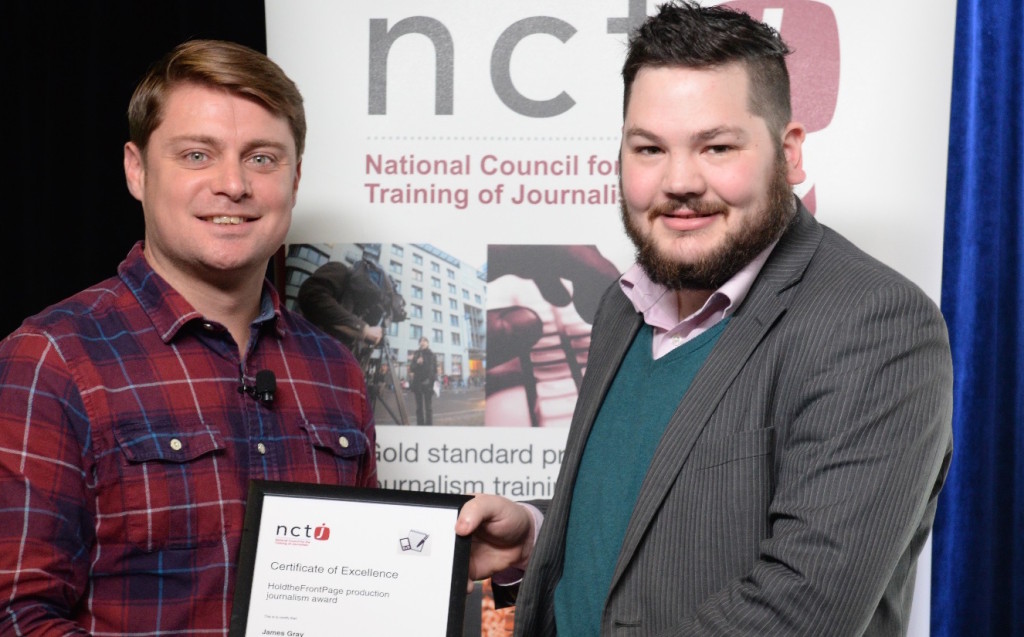 James Gray, who studied on our sports journalism NCTJ Diploma in Manchester and now works as a sports journalist at the Daily Express, was recognised for the best performance in the production journalism exam.
"I must have been well-taught by everyone at News Associates and this result is a testament to that more than anything else," he said.
"Attention to detail was the thing that I learned was the key to strong subbing, and endlessly practicing writing headlines at speed so that by the end I was able to produce them accurately and quickly as opposed to one or the other."
In November, News Associates graduates also dominated the NCTJ Excellence in Journalism Awards winning five categories, including journalist of the year, trainee feature writer, student feature writer, student scoop of the year and trainee sports journalist.
News Associates was also named the UK's number one journalism course. Indeed, News Associates courses occupy the top four positions on the national league tables published for the academic year 2014/2016.
"Conor and James were two hugely talented trainees and it's no surprise they've backed up their examination success to make instant impressions at Newsweek Europe and the Daily Express," said managing editor James Toney.
"A special well done should also go to the tutors that steered them through their subjects – Graham Moody, Jack Travers, Angela Catto, Andrew Greaves and David Keane.
"It's been a memorable few weeks for our courses and graduates and the bar is set high for next year. However, we're excited, and quietly confident, that the trainees who have followed last year's crop are up to the challenge."