News Associates graduates dominate NCTJ Student of the Year 2019 shortlist
News Associates graduates make up more than half of the NCTJ Student of the Year 2019 shortlist.
Three of the five newly-qualified journalists in the shortlist studied for their gold-standard NCTJ at News Associates – officially the UK's number one NCTJ journalism school – in London and Manchester.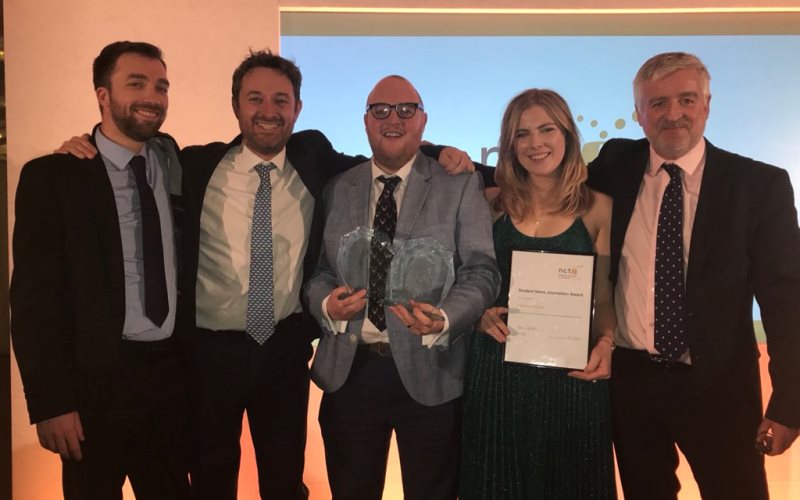 The award – which recognises the graduate who achieved the best exam results nationally in the NCTJ Diploma in Journalism – was previously won by News Associates graduates Anna Schaverien (The New York Times, 2017), Sara Oldfield (Fabulous magazine, 2016) and George Gigney (Boxing News, 2015).
This year, Molly Millar (Thomson Reuters Foundation), Jen Tombs (Metro) and Cormac Connelly-Smith (Mail +) are the brainy grads hoping to take home the crown.
There were also nominations for Ella Jerman (Sportsbeat, Student Sports Journalist of the Year) and the Jonathan Harding (Racing Post, Trainee Sports Journalist of the Year).
The annual NCTJ Awards for Excellence in Journalism will be held at Sunderland's Stadium of Light on November 28, hosted by Sky Sports presenter David Jones.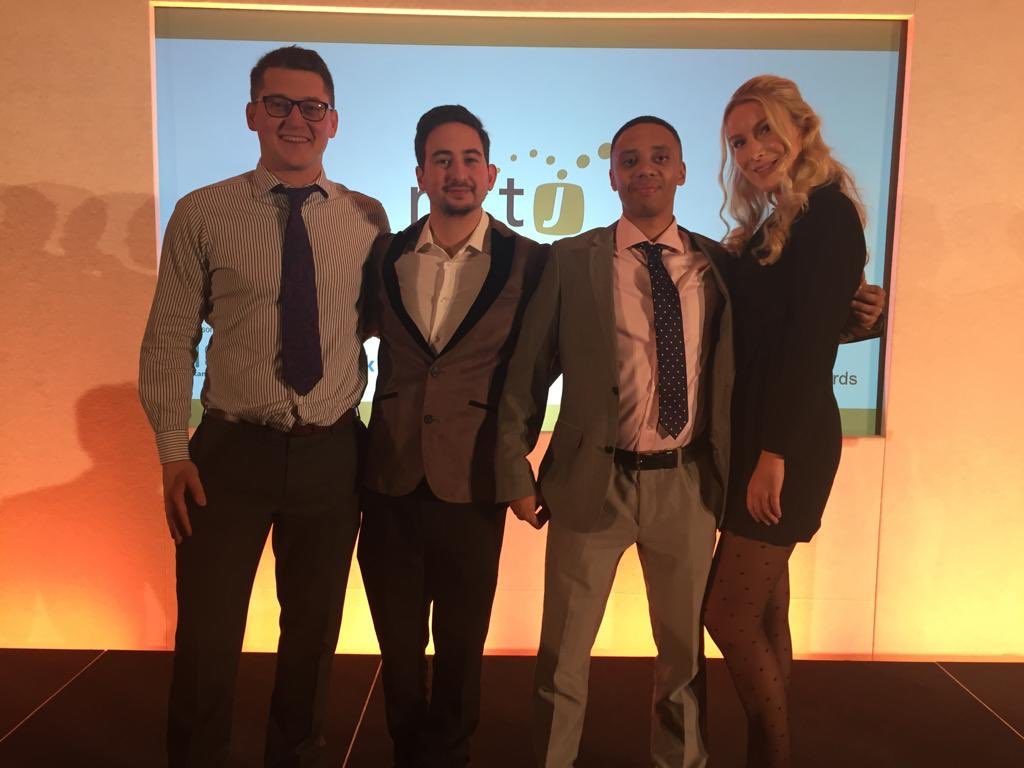 Molly, who trained on our fast-track course in Manchester, said: "I was relatively inexperienced in journalism when I started at News Associates, but I finished the course confident in my skills and with a portfolio I'm really proud of.
"I'm really pleased to be shortlisted for Student Journalist of the Year, and grateful for the support of my tutors who taught me so much.
"I also definitely have to shout out to my amazing course mates who made the five months so fun and memorable!"
🚨 It's happened again! @mollyamillar has equalled @laurarfitz's record of passing 100wpm shorthand in seven weeks! Yes. Seven weeks.

Well done Molly! 👏👏🎉#TeamNA #LoveShorthand 💯💯 #StartedHere @EdwardCRoberts @NCTJ_news pic.twitter.com/AWrQQnU76E

— News Associates (@NewsAssociates) April 16, 2019
Jen, who achieved 110wpm shorthand on our fast-track course in London, said: "I'm really amazed and excited that I've been nominated for NCTJ Student of the Year.
"I started at News Associates not really knowing what I was doing.
"It was a case of jumping in at the deep end at first — but the course was both a huge amount of fun and an invaluable vehicle to get me where I needed to be.
"I can't believe I was able to come out of it to a job I love, and now an award nomination.
"And I'm sure I would never have been able to say that I'm an actual real-life journalist without the tutors at News Associates. Thank you!"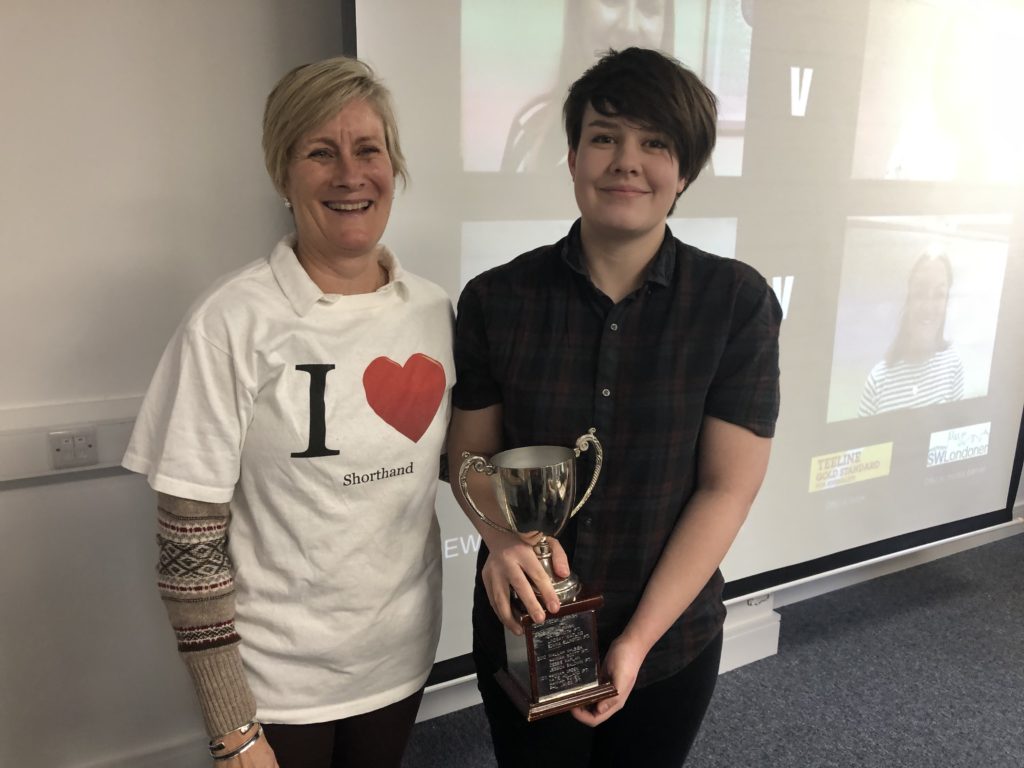 Cormac, who also studied on our fast-track course in London and achieved 110wpm shorthand, said: "I'm delighted to be shortlisted for this award and I want to thank everyone at News Associates for their support.
"Doing the fast-track course helped me so much in my career and I would encourage anyone considering a career in journalism to sign up now!"
Ella, who studied on our sports journalism course in London, said: "Quite honestly, I'm still a bit speechless.
"To be shortlisted for the sports journalism award is a huge honour and something I would have only dreamed of when I first started at News Associates last year.
"I am incredibly grateful to all the tutors at News Associates who have helped me – during and after the course – to get this far.
"Their teaching, support and advice really is second to none.
"I've had an incredible year since completing the NCTJ Diploma in Multimedia Sports Journalism at News Associates in London, covering some amazing events with Sportsbeat over the summer and this nomination proves joining #TeamNA was the best decision I could have made!"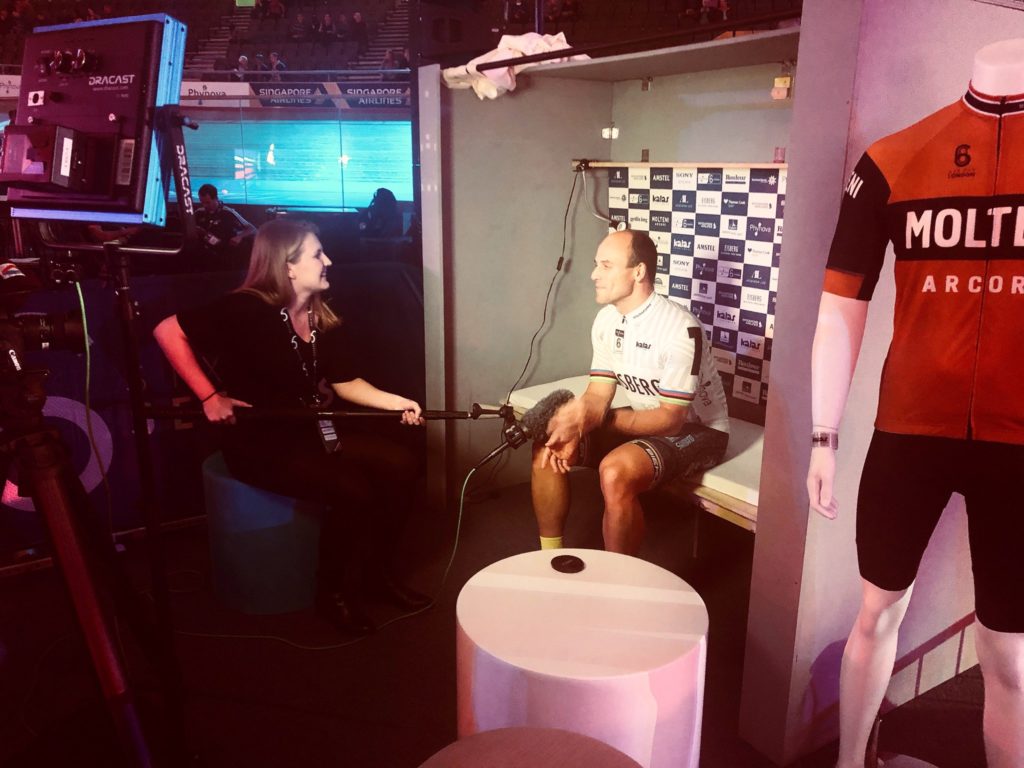 London sports journalism graduate Jonathan, who achieved a very impressive 120wpm shorthand, said: "I'm delighted to have been shortlisted for this award and it would not have been possible without News Associates.
"The training I received on my full-time sports journalism course enabled me to hit the ground running at the Racing Post and have the confidence to take on challenging opportunities."
Beat Media Group managing editor James Toney said: "I'm delighted to see so many News Associates graduates on the shortlist.
"But I'm not surprised because I see the hours and hours of hard work they put into their studies and portfolio while they are with us.
"Credit must also go to our amazing training teams led by Graham Moody in London and Andrew Greaves in Manchester who ensure every trainee achieves their potential."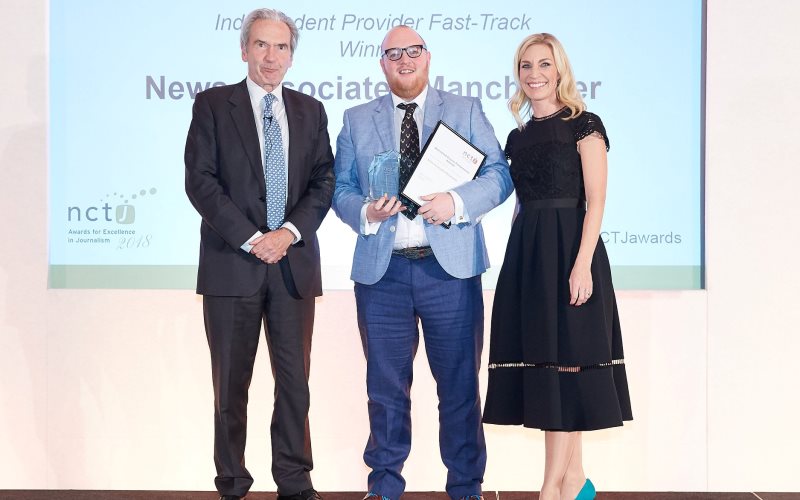 Fancy joining our award-winning team? Apply for our fast-track and part-time journalism courses and our sports journalism courses here.