Covering the London local elections: a day in the life of our trainees
Covering local elections is one of the most exciting and important things you can do as a journalist. Our trainees share their experiences of doing it for the first time.
The Mayor of London and London Assembly elections held on 6 May were the perfect opportunity for our trainees to get stuck in and report on the action as it happened, putting their NCTJ training to practice.
Their reports appeared across the website and social channels of our in-house publication South West Londoner.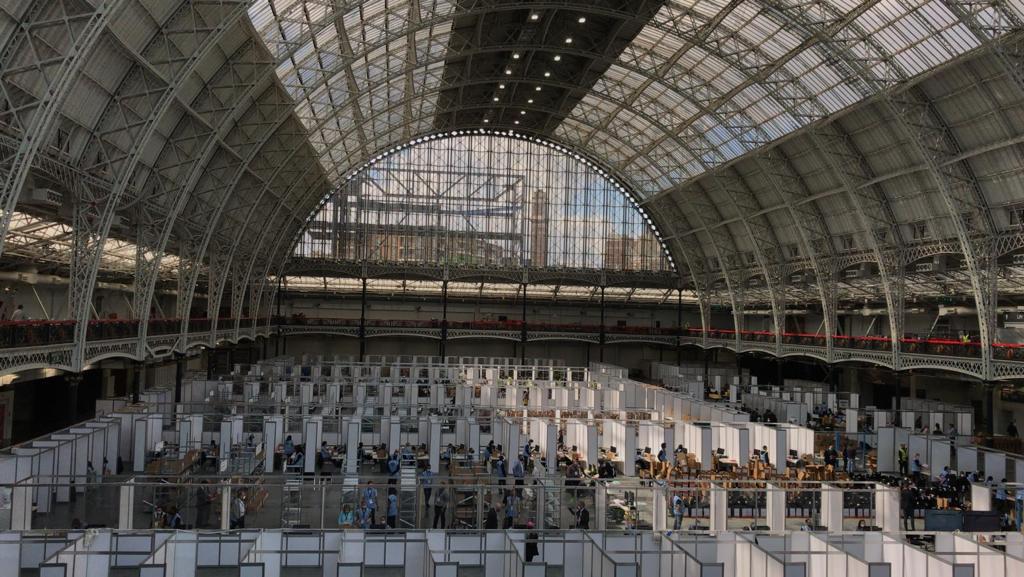 WHAT DID THEY COVER?
First year undergraduate trainee Oliver Murphy said: "This was my first proper experience of the fast-paced and ever-changing nature of local politics, and I was certainly put through my paces: from running a live blog during Riverside Radio's South West London Debate to subbing copy while ballots were being counted.
"We worked together as a closely-knit team to enhance our coverage, reporting on the counts from a number of constituencies, including Wandsworth and Merton and Lambeth and Southwark."
Postgraduate fast-track trainee Marta Santiváñez said: "On Friday I covered the Greater London Authority (GLA) and by-election results at Kensington Olympia (Ealing and Hillingdon and West Central).
"On Saturday I worked from home on the results for the South West constituency and mayoral elections."
More reaction from City Hall.

'I will never ignore your voice' – Sadiq Khan speaks to all Londoners after mayoral re-election | by @MartaSantivanez and @EllaSagar1https://t.co/gS8CWyU5pw

— South West Londoner (@SW_Londoner) May 8, 2021
WHAT DID THEY ENJOY THE MOST?
Marta said: "I really enjoyed being at the count, meeting the candidates and getting to talk to different people working across the councils and GLA. The reporting side of things is my favourite part of the job!"
Oliver added: "My favourite part of the experience was the opportunity to take a step outside of my comfort zone, working under pressure within an accelerated environment.
"But perhaps the best of all was being able to foster new relationships with colleagues as we worked towards a common goal."
South West Londoner reporter Tom Holmes, who was heavily involved in running the local election coverage, said: "The ability to keep on top of a story and keep the social media ticking over is key, and the trainees did a great job of keeping the flow of information and content coming even throughout the quiet parts of the day."
WHAT DID THEY FIND MOST CHALLENGING?
Oliver said: "Covering the local elections affirmed to me the importance of shorthand, an essential tool that we learn in the second year of our degree.
"Having to transcribe interviews in real-time without the speed and brevity associated with shorthand was particularly difficult and acted as a reminder of the need for this skill to take notes effortlessly."
Marta said: "I found working from home quite difficult because I felt very responsible for the content we were putting out, which was carrying several bylines from everyone gathering quotes!"
HOW DID THEIR NCTJ TRAINING HELP THEM ON THE DAY?
Marta said: "A big part of the learning curve of the past two months has been gaining confidence in my skills as a reporter, which have improved so much over a such a short amount of time.
"On a more practical level, we also put our mobile journalism skills to practice and that was a lot of fun!"
Oliver said: "Covering the local elections was a perfect opportunity to apply the knowledge gained from my NCTJ Public Affairs exam.
"Learning about local election cycles and the electoral system for the Public Affairs syllabus provided the perfect grounding for covering an event of this nature."
Tom explained why covering local elections is a valuable task for our trainees. He said: "It's worthwhile because it will test you in a number of ways and help you develop skills such as interviewing under pressure, turning around copy quickly and making sure information is accurate.
"There's nothing more useful for our trainees than actually doing journalism and working alongside other journalists and politicians, which is what the local election experience gives you."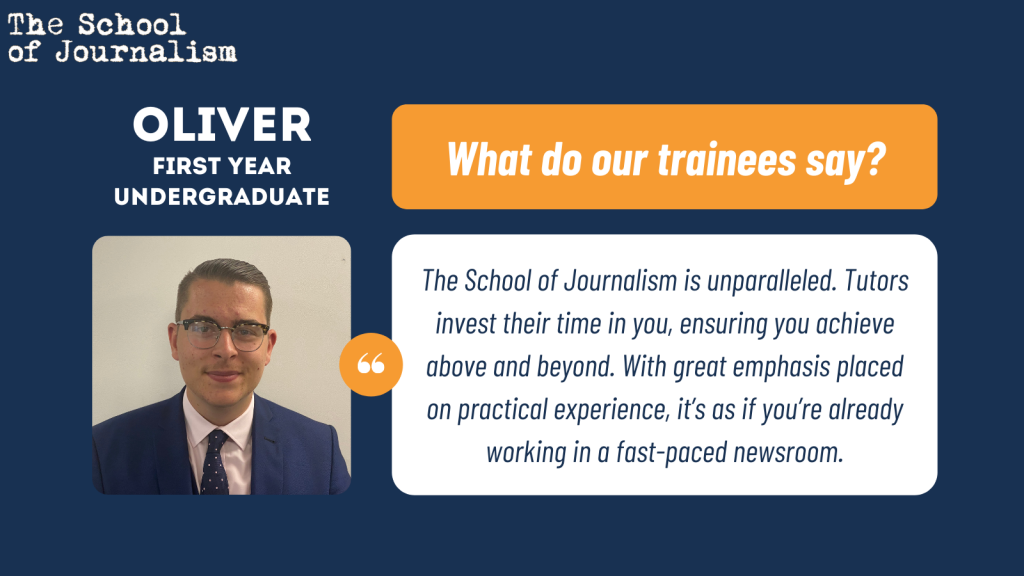 TOP TIPS FOR JOURNALISTS COVERING THEIR FIRST ELECTIONS?
To round off, Tom gave his top tips for anyone just starting out. He said: "When it comes to covering your first election, throw yourself in at the deep end.
"Don't wait for the story to come to you, go out there and get the quotes, push the politicians to give you something interesting.
"Another big tip is communication – keep your team in the loop, make sure you're all working together and that everyone knows their role, because it makes things run smoothly.
"And finally, have fun! Covering an election can be exhilarating and you want to lap up the whole atmosphere of it."
Want to try your hand at breaking a news story yourself? Check out our free workshops here.