Going for gold: A day in the life of a sports journalist
After gaining her NCTJ Diploma on our 35-week sports journalism course in Manchester, Megan joined our London newsroom as a multimedia reporter at Sportsbeat.
From planning content for the European Games to interviewing Lioness Jill Scott, Megan has covered a variety of sporting events and she hopes to one day cover an Olympic Games.
Here, she talks us through a typical day in her life and some of her early-career highlights as a sports journalist.
How did you get started in the industry?
I went to the University of Leicester and studied English literature and English language because I didn't really know what I wanted to do. I had done a little bit of journalism work experience when I was 16 and I didn't enjoy it. It was very news based and I thought 'this is not for me'.
In my third year of university, I met someone who worked for ESPN. He told me all about the journalism industry and I thought to myself 'maybe I'll just try it', so I joined my university paper.
Swimming is my favourite sport so I was thinking of ways I could get involved with some swimming-related content. There were a few new swimming podcasts launching at that time so I messaged a couple of them and I heard back from one called The Social Kick that was based in America. They set up a call to give me some tips and it ended with me becoming their intern! I spent most Wednesday nights up at two in the morning doing calls with some of the world's best swimmers which was crazy. The hosts were well-known swimmers themselves and I got a lot of experience working with them.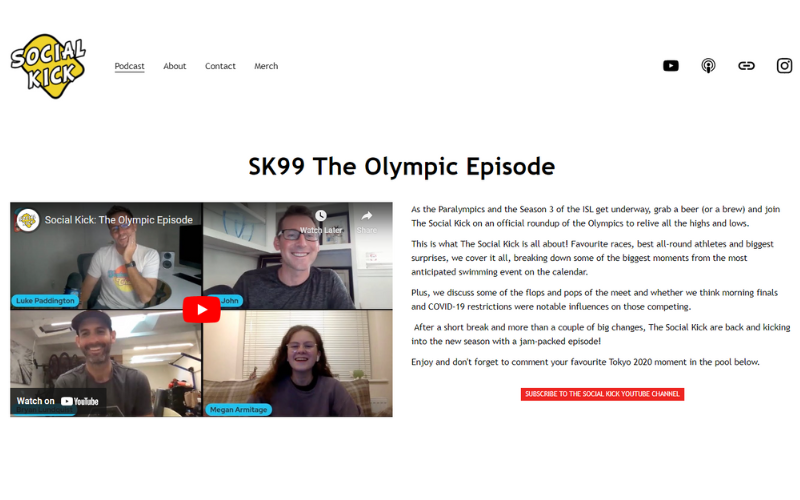 I started to think about what I wanted to do after university as I was really enjoying this type of journalism, and through a bit of research I found out about News Associates' 35-week multimedia sports journalism course in Manchester and the importance of the NCTJ.
I applied for the course and got accepted. I loved the course and since my university experience was disrupted through the pandemic, it felt like I got it back. The course itself was equally sports and news focussed.
Throughout the course I was very eager to do everything. One of the first pieces of advice we were given was 'never say no to anything when you're starting out' and I pretty much ran with that. I took a hands-on approach throughout the course and that was definitely recognised and I was given more opportunities because of it.
Rachel Steinberg, who used to work at Sportsbeat and is now a sports reporter at PA Media, ended up coming to Manchester and asked if anyone would be interested in covering basketball for her. My tutor Phil immediately suggested me to do it. From there I went to cover my first big event which was Great Britain versus Greece in the FIBA EuroBasket Women Qualifiers. Because I did well at that Rachel then sent me to a Lionesses game against Austria which was amazing. And that all resulted from me saying yes.
This all led to me working on the Beijing 2022 Winter Olympics which was amazing. I came down to London to work for Team GB and off the back of that I got a job at Sportsbeat.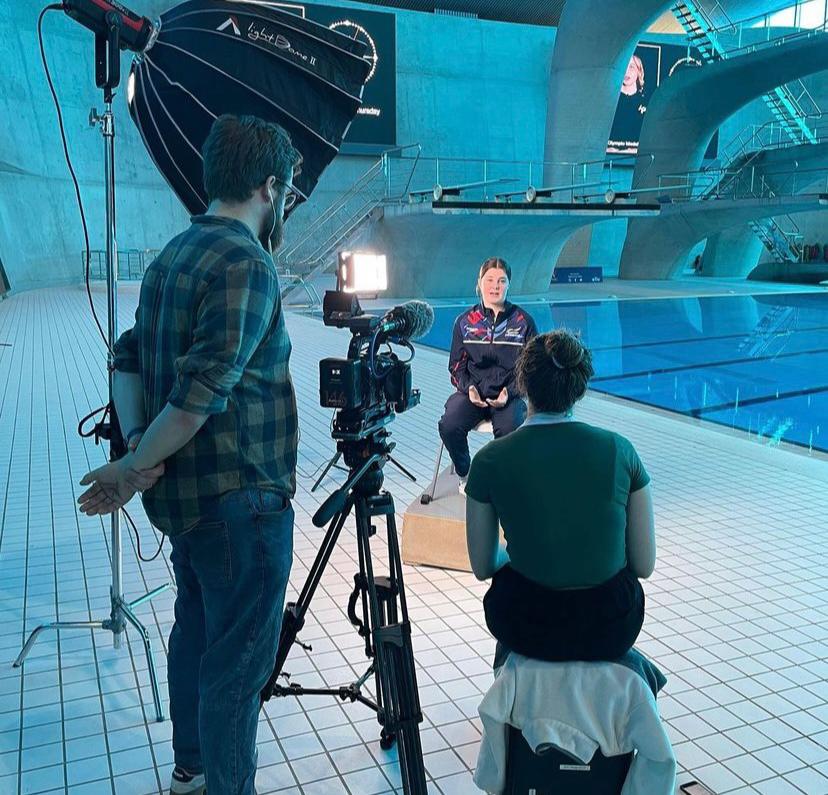 What does a typical day look like for you?
I cycle to work everyday and I get into the office at 9:30am.
There is usually a daily list of jobs to work on, including meetings with clients and articles that need to be written. If there is an event going on that day or week, we need to prepare and put the relevant content out.
The clients I usually work with are Team GB, Team England and, depending on when the season is, the Women's National League, Netball Super League and the Six Nations Championship.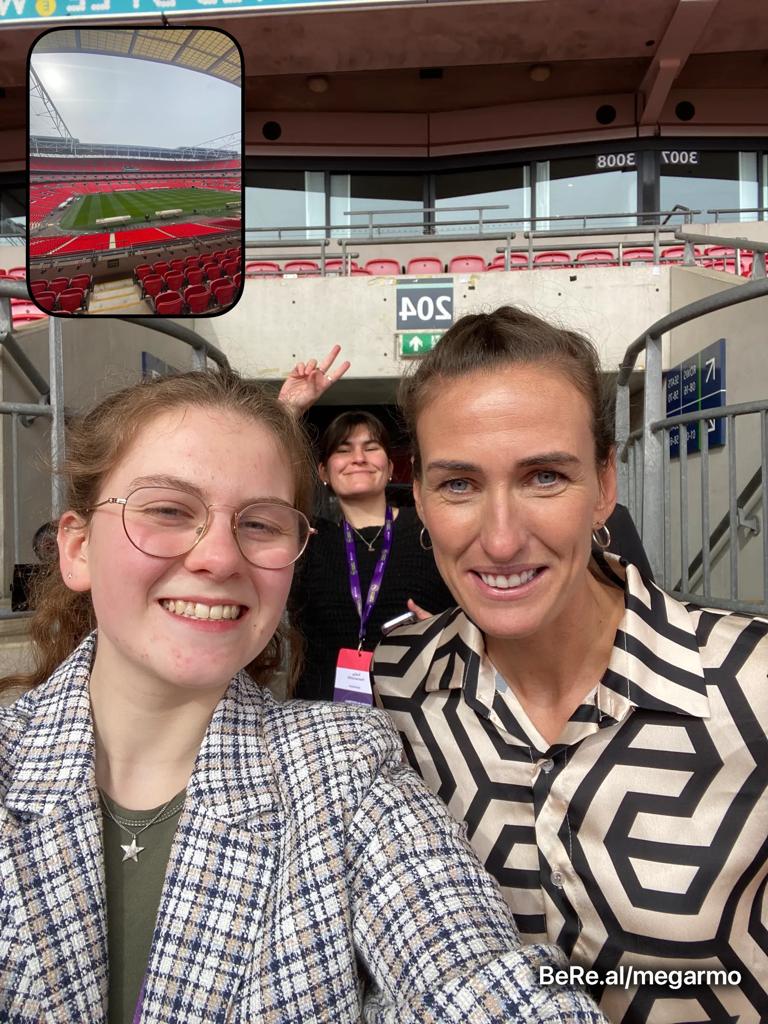 Planning the European Games
When I was preparing for the European Games a lot of my day was spent doing the schedule for Team GB. I had to know when Team GB athletes were competing, who were already Olympians and who were the breakout stars.
We were also looking after all the social media channels and websites for Team GB. When a Team GB athlete was competing, and if they won a medal, we had to create graphics, using photos and data, to post on social media. On top of that, if there was a really good performance, we would get quotes and write a story for the Team GB website.
A lot of my day working with Team GB and Team England revolves around organising what the websites are going to look like and what articles we are going to write for the next week or for the next month.
Everyday we post one or two social media posts on Team GB or Team England's social media channels. Whether it's a live sporting event that's going on, like a shooting world cup in Azerbaijan, or we get a gold medal, we post about it. We have to be completely aware of the calendar of all the Olympic and Commonwealth sports going on.
As well as our daily content, we also work on major event coverage. For example, we worked with British Gymnastics on The World Gymnaestrada that took place in Amsterdam July 30-August 5, 2023. We interviewed 31 gymnastic clubs around the country who were going out to represent Great Britain.
There's always the work that you know you're doing and then there's bits that drop in which means you get to cover basically everything.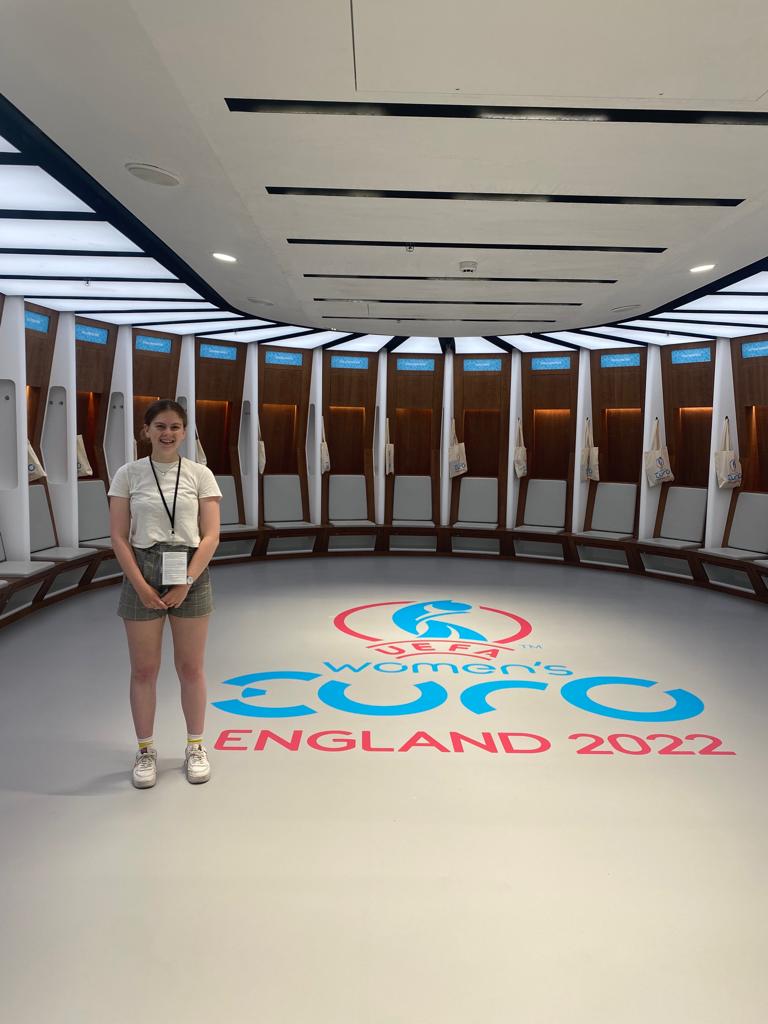 What do you do after work?
I finish at 6pm but very often I overrun. Sometimes you do have to work on weekends too. I remember when I was starting out, my friends would invite me out on a Saturday and they would ask me why I couldn't come and I just remember saying 'news doesn't stop, sport doesn't stop on a Saturday!'.
It can be hard sometimes but then you have to remember that this is what the job is. The nice thing with sport especially is that you get rewarded with so many cool opportunities which balances it out. For example, I got to work at the London Diamond League and I couldn't hang out with my friends or family on the weekend but I had a really cool opportunity that I couldn't pass up.
I would never pass up the opportunity to go to a new sporting event because I love it and that's what I want to do. It's the reason I got into the industry.
What do you do to unwind?
I love to go swimming in the evening and I try to go twice a week. I joined a swimming club in London when I moved here so it's nice to have friends away from work. Sometimes my evenings will be really chill and I'll hang out with my housemates.
I like to watch sport in the evening but at the same time I need to have some separation. If I come home from work and sport has been on all the TVs in the newsroom, I want to consume something different and talk about something other than sport. I think it's important to have a balance.
What has been a highlight of your career so far?
In 2022, I interviewed Duncan Scott and it was the best moment of my life. I try not to fangirl over anyone I interview but it was a special moment. That was my favourite interview of all time. It was great to chat to him not just about the Commonwealth Games but just to have a chat.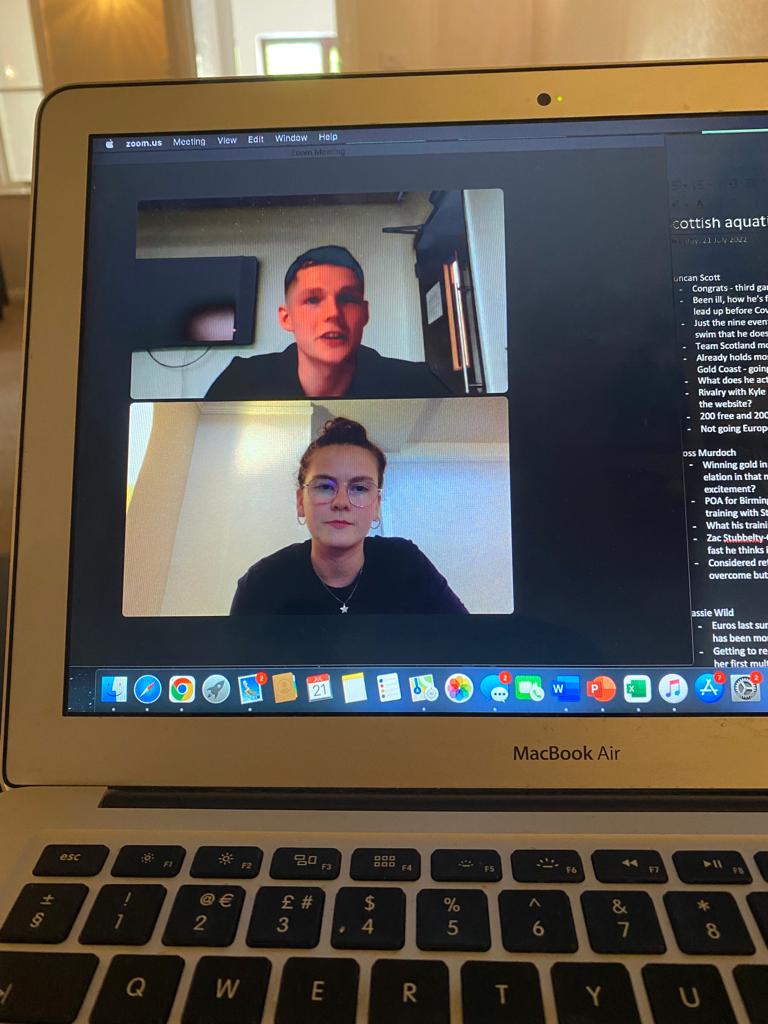 One person I want to interview is Michael Phelps. I would love to hear more about his journey not just creating a new narrative for The Olympics and swimming in general, but his story from retiring, to addiction and mental health and then finding it again in swimming and achieving the impossible. His story never fails to astound me.
I would love to cover the Olympic Games in person. One thing I love about the Olympics is that there's so much to cover and so much to do. To watch the event and then interview someone the moment they have won Olympic gold, all the emotions of it, and then you get to write it down and tell the world their story is exactly what I want to do.
What are your top tips for aspiring journalists?
Just say yes. Obviously have your boundaries but just saying yes is going to open so many doors for you and so many more opportunities for you.
Try and have a bit of a hand on everything. I work with people who love rugby, football and cricket which are not really my forte. I don't support a football club, I love women's football but not men's football. I have made it my mission in life to love other sports to try and showcase other sports because they are just as good.
Having a hand in sports that aren't just football is essential. If you have a niche, people will love it and that's what helps you get a little bit further.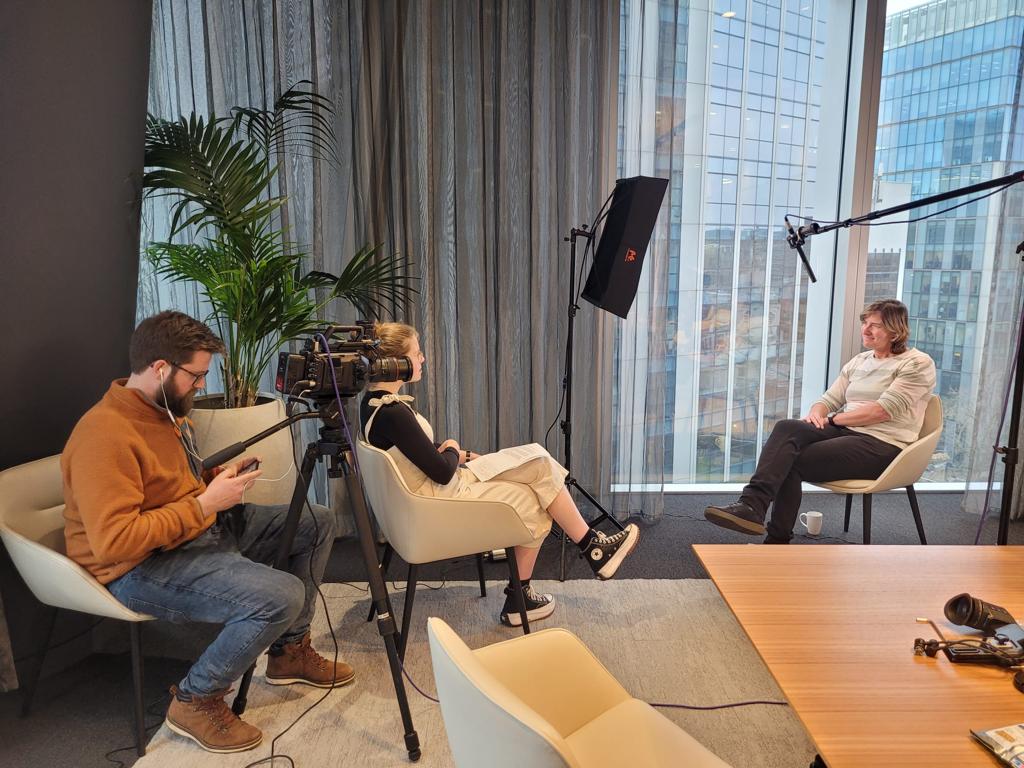 Any sports journalists needs to know how to be a good journalist first. Come along to our free journalism workshops to try your hand at news reporting and write a breaking news story.