Daily Mail chooses News Associates to train apprentices after hiring five graduates
News Associates and the Daily Mail are working together to train young journalists at both apprenticeship and graduate level.
Five of News Associates latest crop of gold-standard journalists have secured themselves spots on the highly-competitive Daily Mail graduate scheme.
Dora Allday, Eleanor Sharples, Sophie Watkiss, Peter Rutzler and George Bond earned places on the scheme across print, online, news and sport.
As the graduates prepare for a gruelling few months on placement, three Daily Mail apprentices have just started their journalism training at News Associates.
Alec Fullerton, Hannah Dawson and James Heale will complete their NCTJ Diploma in Multimedia Journalism on our fast-track course in London, while spending Fridays on placement.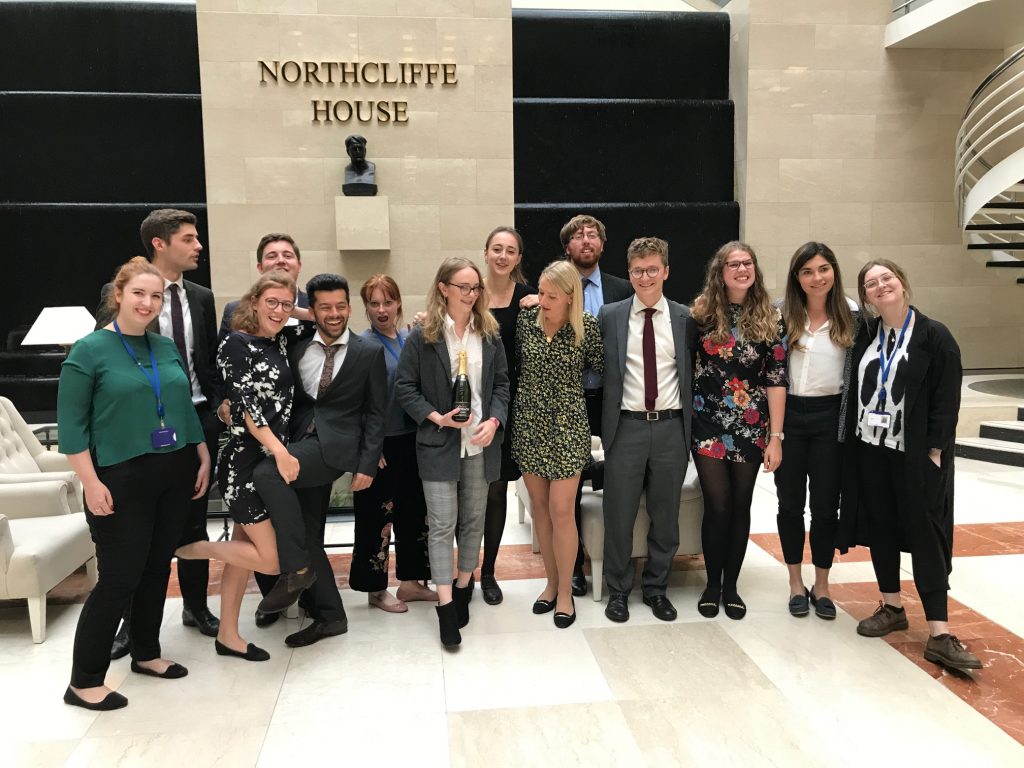 We're extremely proud of our graduates for landing places on a national newspaper graduate scheme and we can't wait to hear what they get up to.
Dora, on placement at the Irish Daily Mail, said: "You realise how comprehensive the News Associates course is once you get into a newsroom.
"They leave no stone unturned, whether it's law, IPSO or public affairs and I wish Ange [London shorthand tutor] could have taught me all my languages at school as well as shorthand because I reckon I'd be fluent, she's that good. 
"The staff also instil an amazing attitude and work ethic into trainees which helps you grow up pretty quickly and prepare for the world of work.
"They're all so supportive and played a huge part in me getting a chance to write for The Sun's features desk and get a place on the Daily Mail grad scheme. 
"I'm so glad I chose the NCTJ over a Masters and I would recommend it to anyone wanting the best start to their journalism career."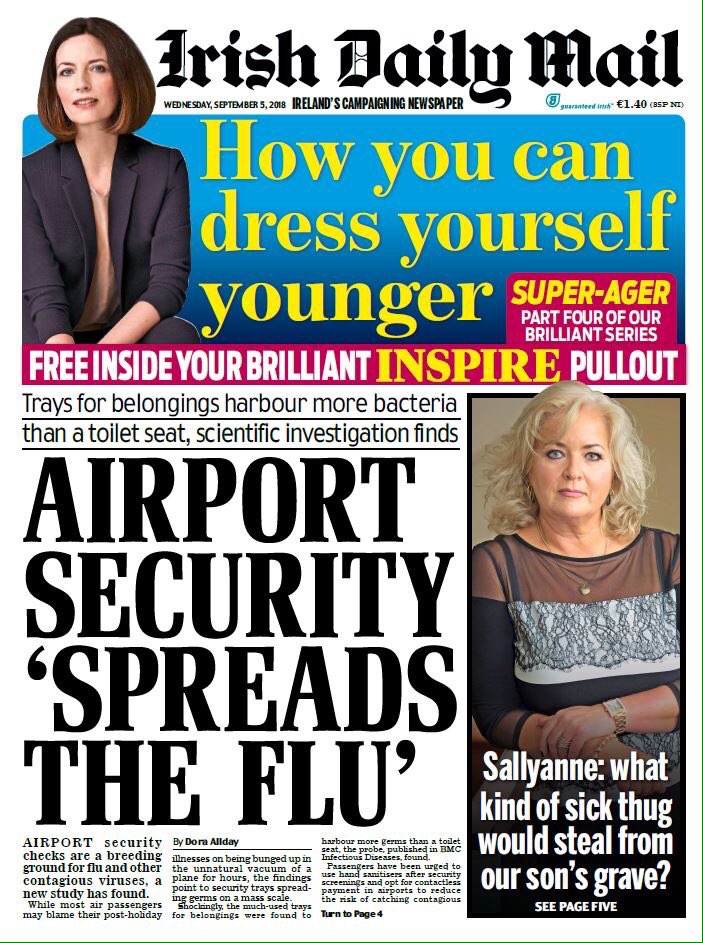 Eleanor, who started working at news agency Triangle News after graduating from News Associates, said: "I've always had a passion for journalism and having heard fantastic things about the News Associates course, I enrolled.
"As a result of the superb training, I managed to win a place on the Daily Mail graduate scheme.
"The support and guidance from the tutors played a huge role in giving me the confidence and ability to apply and grab the fantastic opportunity with the Daily Mail.
"The Mail is the newspaper I have grown up with and somewhere I have always aspired to work, to begin my career there will be fantastic."
Both Dora and Eleanor will be working in news whereas Sophie and George will be working with Mail Sport and Peter with Mail Online Sport.
Both Sophie and Peter spent their summers covering Wimbledon – Sophie with the Lawn Tennis Association and Pete for The i.
Meanwhile George worked across The Sun, TalkSport and Mundial.
Sophie said: "News Associates gave me a huge amount of opportunities to improve and broaden my abilities within this field.
"Even at stressful times during the course I was constantly supported by the team and extra help was always made available to me when needed.
"This course opened a huge amount of doors for me and gave me the chance to start a career in journalism."
Peter said: "Sports journalism is an unbelievably competitive industry, and without the right tools and the know-how, it often seems impenetrable.
"The course gave me that, combining hands-on experience with brilliant advice from those who have been there and done it.
"Along the way I met some fantastic people, and I know the skills I've learned at NA will stay with me throughout my career."
George said: "There's a reason seemingly every other person you meet in a newsroom is an NA graduate – no other centre's training comes close.
"Drilling home the importance of accuracy, impact and a wide range of sources (as well as getting your shorthand) gives you the perfect journalistic foundation, while an additional focus on modules such as video and broadcast will make your CV glow in the hands of employers.
"Contacts made through placements, an array of guest speakers and NA's industry-leading reputation will give you everything you need – with just a touch of your own elbow grease and dedication as well – to set you on your way to joining the hundreds of other NA graduates leading the way in the world of journalism."
News Associates deputy managing editor Graham Dudman said: "We were delighted and proud to have helped George, Sophie, Peter, Eleanor and Dora follow in the footsteps of so many other News Associates trainees who have been hired by the Mail.
"So many of our trainees are taken on at the Mail because they know when leave us they are newsroom ready."
Alec, Hannah and James started their training at News Associates London on September 3 as part of their Daily Mail apprenticeship.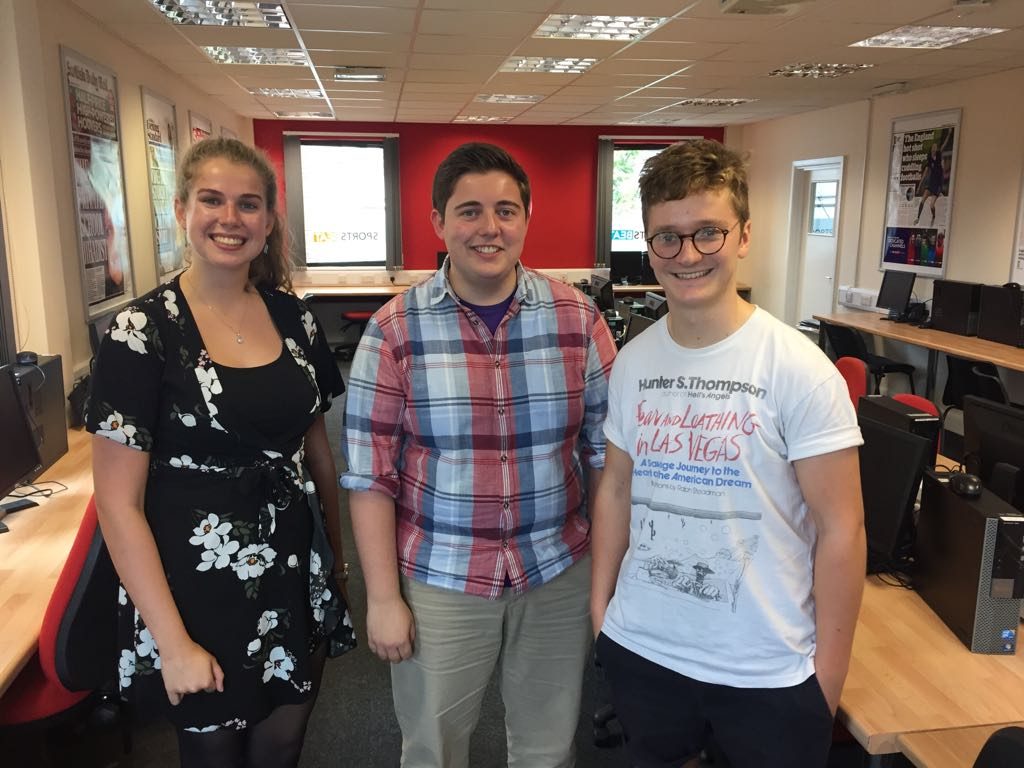 Alec, 22, said: "Having just graduated from university without any formal journalism training under my belt, I am incredibly grateful for the opportunity to be a part of this year's News Associates course.
"While I've definitely got the passion and enthusiasm for a career in journalism, what I'm lacking is a thorough and practical grounding in news reporting, not to mention actual experience of doing the job.
"The fast-track course at News Associates fills this gap perfectly."
Hannah, 21, said: "I'm really excited to be studying at News Associates – I think getting an NCTJ is so important and the course is brilliant and so interesting."
News Associates managing editor James Toney said: "We are delighted the Daily Mail have selected so many of our class of 2017/2018 to join their graduate training scheme, one of the most competitive in British journalism.
"We are also delighted the Daily Mail are joining The Times, The Sunday Times, The Sun and Yahoo and have decided to use News Associates to train their apprentices and young journalism talent."
Sophie, Peter and George are just three of our extremely successful sports journalism graduates who walked into paid journalism roles straight after leaving News Associates. Read more here.
And alongside Dora and Eleanor, they all worked to achieve an extremely impressive set of NCTJ results across all our full-time courses this academic year. Read more here. 
The Daily Mail isn't the only national newspaper working with News Associates to train their journalists. Read about our work with The Times, The Sunday Times and The Sun here and here.