Best journalism documentaries to watch
Anyone with an interest in journalism has probably watched their fair share of Louis Theroux and Stacey Dooley programmes – yes, we're looking at you.
We're here to remind you that the world of journalism documentaries extends much further!
From shows that go behind-the-scenes of newsrooms, to investigative reporting which takes you around the globe, here is our comprehensive list of the best journalism documentaries to watch – and where to watch them.
Best documentaries about journalism
The Rise of the Murdoch Dynasty – BBC iPlayer (2020) Using unique archive material, this three-part series covers iconic moments of British political history in relation to one of the most influential figures in journalism.
Once upon a Time in Iraq – BBC iPlayer (2020) By interviewing journalists, civilians and soldiers from both sides of the conflict, this series takes viewers closer to the realities of war and life from the start of the Iraq war to today.
Africa Uncensored: The Journalists Exposing Corruption in Kenya – Al Jazeera (2019) Watch on YouTube. This short documentary shines a light on the journalists at Africa Uncensored, who investigate incompetence and corruption in a multimillion-dollar healthcare deal.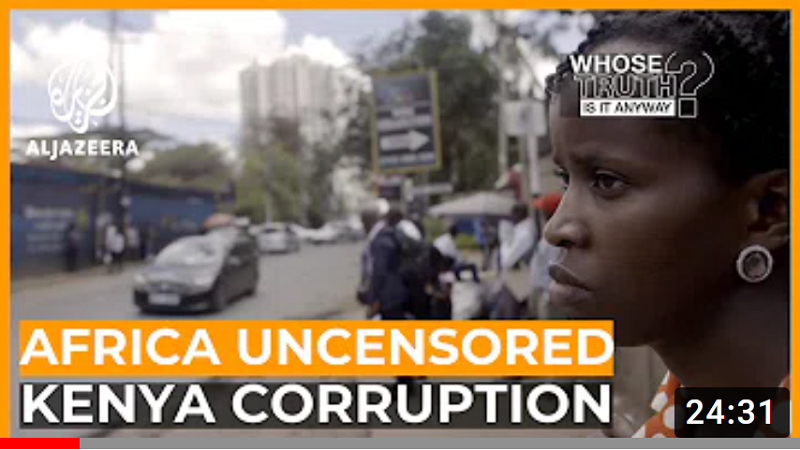 Nobody Speak: Trials of the Free Press – Netflix (2017) The documentary is themed around the effects of big money on American journalism. The documentary focuses on incidents which pitted privacy rights against freedom of the press.
Page One: Inside The New York Times – Amazon Prime (2011) By looking into the lives and daily tasks of three writers at the New York Times, this documentary explores the ways that the Internet has changed print media.
Best documentaries made by journalists
Panorama – BBC iPlayer. Let's begin with a beloved classic – this British current affairs documentary programme was first broadcast in 1953 and is the world's longest-running news television programme.
Dispatches – All4. Another investigative documentary series which covers topics surrounding British society, politics, health, international affairs and the environment.
The World's Worst Oil Related Disaster You've Never Heard Of – Vice (2020) Watch on YouTube. This documentary exclusive investigates the 'Amazon Chernobyl', a 1,700-square-mile environmental disaster in Ecuador. Vice have lots of other investigative current affairs videos on their YouTube channel.
Young, British and Somali at Cambridge University – The Guardian (2020) Watch on YouTube. As students return to universities around the world, four British-Somali students talk about navigating one of Britain's most elite institutions: Cambridge University. The Guardian has more documentaries about politics, culture and identity on their YouTube channel.
Congo: The Tribe under Threat – Unreported World – Channel 4 (2019) Watch on YouTube. Ade Adepitan visits a Congo tribe under threat, as the forest they hunt for food in is put off limits to protect the wildlife. Each Unreported World episode covers foreign affairs from locations all over the world.
Best documentary dramas
Spotlight – Amazon Prime (2016) The Oscar-winning film is based on real events and follows The Boston Globe's investigative journalist unit, and its investigation into cases of widespread and systemic child sex abuse by Roman Catholic priests in Boston.
The Post – Amazon Prime (2017) This film depicts the true story of attempts by journalists at The Washington Post to publish the infamous "Pentagon Papers", a set of classified documents regarding the 20-year involvement of the United States government in the Vietnam War.        
If you want more journalism top picks, read our guide on the best journalism podcasts to listen to or our list of must-read books about journalism if you want to become a journalist. 
Featured image: BBC Panorama: Sport's Hidden Crisis