Record 14 nominations for News Associates on NCTJ Awards for Excellence 2018 shortlist
News Associates feature an incredible 14 times on the NCTJ Awards for Excellence 2018 shortlist – more than any other NCTJ centre.
Our nominations cover news, sport, top scoop and multimedia story/campaign of the year – as well as making up half of the Student Journalist of the Year shortlist.
In total News Associates received 14 award nominations – including our annual journalism conference JournoFest up for the inaugural innovation of the year category.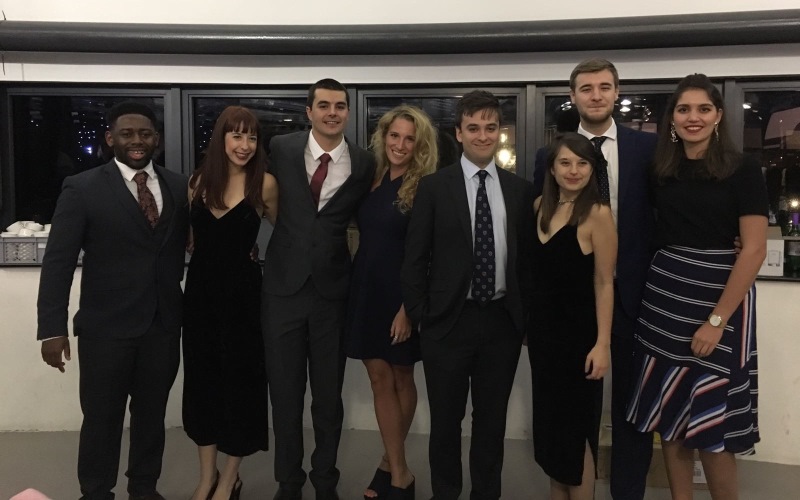 A News Associates graduate has been crowned NCTJ Student Journalist of the Year for the past three years.
The award which is given to the graduate who achieved the best examination results nationally in the NCTJ's Diploma in Journalism was previously won by Anna Schaverien (The New York Times, 2017), Sara Oldfield (Fabulous magazine, 2016) and George Gigney (Boxing News, 2015).
Three of the six shortlisted candidates for 2018 studied at News Associates.
Abbas Panjwani studied with us part-time in London and now works as a freelance journalist with words in The Sunday Times and The Independent.
"I'm thrilled to be nominated for NCTJ Student Journalist of the Year and am only here thanks to the brilliant teaching from all the tutors at News Associates past and present, and the support from my fantastic fellow students," he said.
"I had huge fun and learnt a lot in my year as a part-time student at News Associates and would recommend it to anyone who's looking to make their ambitions in journalism a reality."
Thrilled to be nominated by @NCTJ_news for student of the year. Thanks to everyone at @NewsAssociates who helped me get where I am and congrats to all fellow nominees. https://t.co/rgCPgBa5x1

— Abbas Panjwani (@abbas_panjwani) October 22, 2018
Abbas is up against Abbie Llewelyn (Daily Express) and Vicky Munro (Get West London and Croydon Ad) – who studied on the same fast-track course in London.
"I'm really excited about being shortlisted for this award and also grateful to all the amazing teachers I had at News Associates," said Abbie.
"They are so helpful, always go out of their way to help you and I wouldn't have got where I am without them."
Vicky said: "I'm really grateful for my all my tutors at News Associates, who were so patient with me when I started and barely knew anything about sourcing or writing news.
"The course really helped me hit the ground running and I still use a lot of what I learned in my job everyday."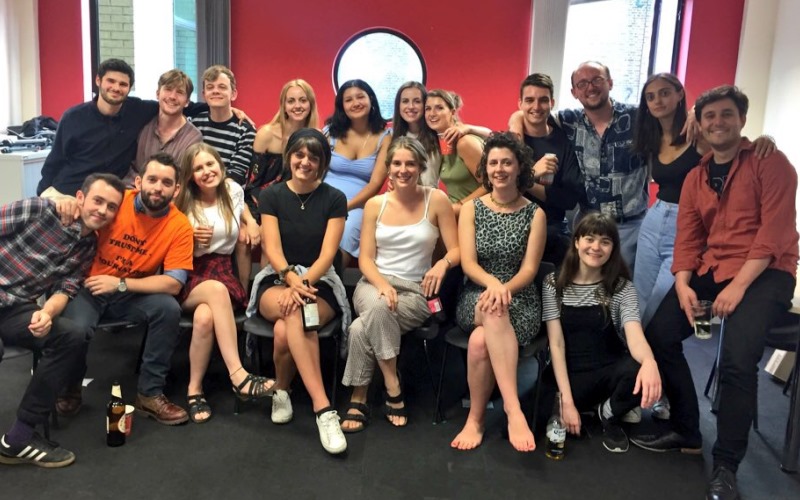 While News Associates Manchester graduate Ned Bristow is shortlisted for NCTJ Trainee of the Year.
The Northwich News senior reporter said: "The News Associates team and my course mates supported me in getting my trainee role while still studying for the NCTJ, and skills I learnt on the course such as shorthand and media law have been invaluable to me ever since.
"I have kept in touch with course mates and tutors alike – everyone I met in the Manchester office is always on hand to offer any advice or assistance.
"This was a great help as I studied towards my NQJ, and I'm looking forward to seeing familiar faces and celebrating their achievements."
Dominating the student news journalism category are Jessica Cripps and Laura Fitzpatrick.
London graduate Jessica, who now works at our sister company Kennedy News and Media, said: "Quite honestly, I'm on a high – I never thought I would be selected.
"It's such an honour to even be considered among such other stellar candidates.
"I'll be keeping my fingers crossed for all the other News Associates nominees too.
"I know I never would have been here without all the amazing training during my time at News Associates and all the support I've received after the course as well – cheers guys!"
Super excited and extremely flattered to have been shortlisted for this year's @NCTJ_news awards! Fingers crossed for all the other amazing @NewsAssociates nominees too 🤞 https://t.co/ryZBXlMA0x

— Jessica (@jessica__cripps) October 22, 2018
Manchester graduate Laura, now working at the Daily Telegraph, said: "I'm extremely flattered to be nominated in the news category and quite can't believe it.
"I really doubt I'd ever have been shortlisted without my rigorous News Associates training – big love to all the team."
So flattered and excited to be shortlisted for the News Journalism @NCTJ_news award alongside my pal @oscarlynch https://t.co/lXHBpQ9igY

— Laura FitzPatrick (@laurarfitz) October 22, 2018
Representing News Associates in the student top scoop category is fast-track graduate Joe Wallen.
Freelance foreign correspondent Joe said: "It has been an unbelievable year since I graduated from News Associates last September.
"I have written for Al Jazeera, the Daily Telegraph and the Guardian to name a few, and reported from the front-lines in Morocco, Mauritania, South Africa and across Eastern Europe.
"None of this would have been possible without the fantastic tuition and exposure that I obtained while studying at News Associates in London.
"The staff not only have unrivalled expertise and knowledge of the journalism industry but it is unheard of to get such fantastic support while studying."
Really chuffed to be nominated! Thanks to @rachelbullnews @GrahamMoody & @1dudders for the help and support over the past year. Also great to see my old scrapping partners @jordandaviesj & @richdore8 on the sports shortlist https://t.co/SCTpaFE8HO

— Joe Wallen (@joerwallen) October 22, 2018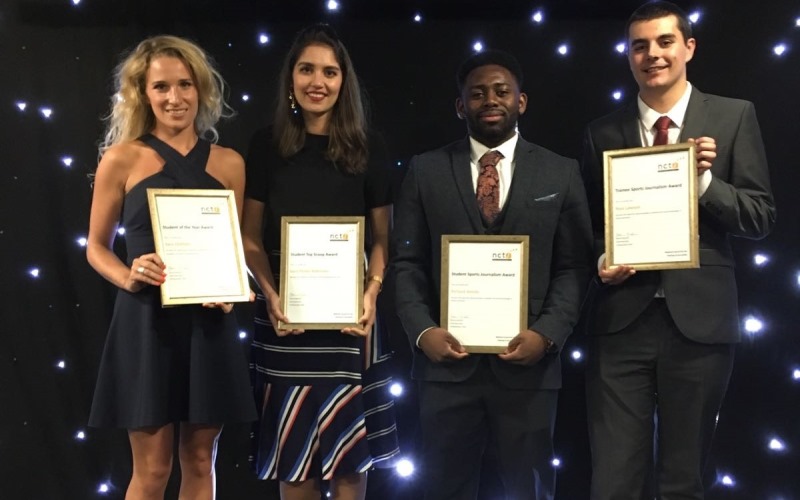 News Associates trainees dominate the sports journalism award with Joshua Jones (The Sun) and Oscar Lynch (Insider Media) against each other in the student category while course mates Jordan Davies (The Sun) and Rich Dore (Sportsbeat) will fight it out in the trainee category.
Joshua studied on our sports journalism course in London. "To be shortlisted for the sports journalism award is a real honour," he said.
"If you had told me 12 months ago when I had just started at News Associates that within a year I will land a job on the sports desk at The Sun and be up for an NCTJ award, let's be honest I would have laughed.
"But thanks to everyone at News Associates this has become a reality and I can't thank them enough.
"Just looking at the list of names across the shortlists for each award, there is one training centre that dominates and, of course, it's News Associates.
"It's said a lot, but if you want to break into journalism, why would you go anywhere else?"
Delighted to have been shortlisted for the @NCTJ_news sports journalism award alongside my @SunSport colleague and fellow @NewsAssociates alumnus @jordandaviesj. Well and truly #StartedHere

— Joshua Jones (@_joshuajones) October 22, 2018
Up against Joshua is Manchester graduate Oscar. "I'm extremely proud to be nominated for Student Sports Journalist of the Year," he said.
"It was unexpected, but I was really pleased with some of the stories I got the chance to do while on the full-time course at in Manchester.
"My route into journalism is slightly unconventional, in that I started the course after five years working in a different career. I think the support and guidance offered by the team at NA – before, during and after the course – has been tremendously helpful."
Proud, honoured, buzzing to be shortlisted for NCTJ Student Sports Journalist of the Year.

Big thanks to all at @NewsAssociates Manchester for the support! https://t.co/tuVsmmL8Lv

— Oscar Lynch (@oscarlynch) October 22, 2018
While course mates Jordan and Rich are up for the Trainee Sports Journalist of the Year.
"To have spent the past year and a half studying at News Associates and then working full time at The Sun has been more than I could have hoped for at the start of my journalism career," said Jordan.
"And now to have been shortlisted makes be incredibly grateful to those who have helped, taught and advised me along the way to help me get where I am, as well as encouraging me to keep working hard and producing pieces week in week out. I can't wait for what the future holds."
Rich said: "I'm so proud to be shortlisted for this award and can't wait for the ceremony in November.
"I've had a fantastic year at Sportsbeat, attending some of the best sporting events in the world, and I can't thank the News Associates team enough for helping me get here!"
It would be the third straight year a News Associates graduate scooped the trainee Sports Journalist of the Year award, following the success of Ross Lawson (Sportsbeat, 2016) and Katie Falkingham (BBC Sport, 2017).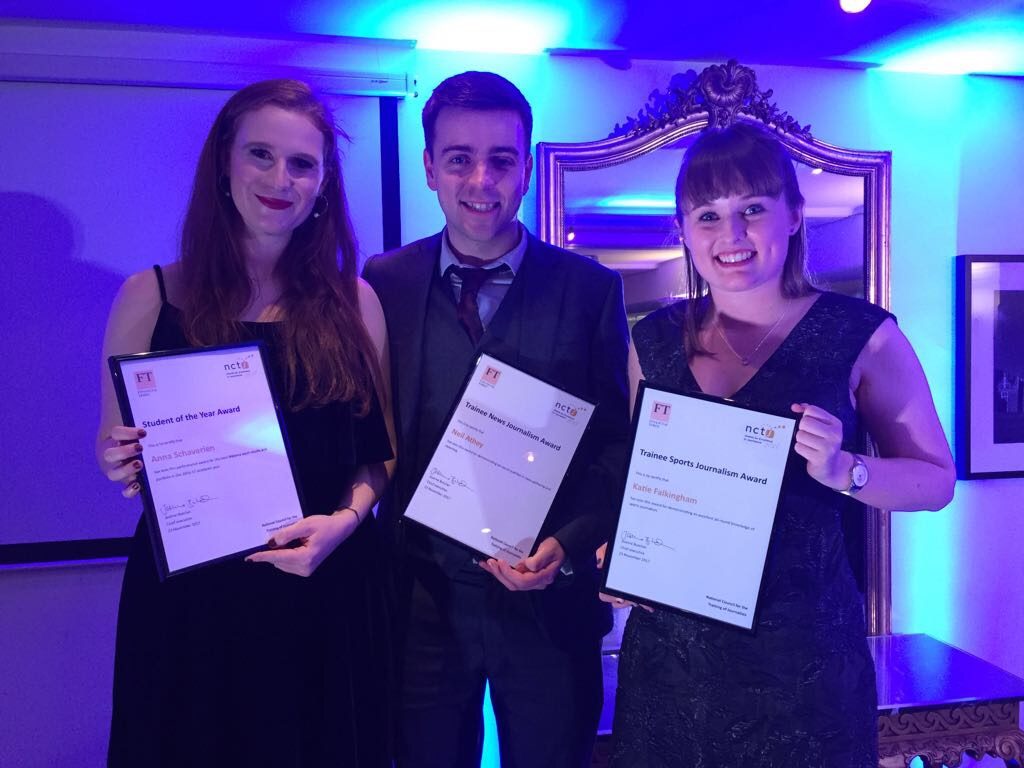 Away from sport and Alasdair Hooper (Essex Live) and Aaron Walawalker (Illford Recorder) are both up for multimedia story/campaign of the year.
Alasdair said: "I honestly don't know what to say after being nominated for this NCTJ award.
"In truth I probably wouldn't have even entered had it not been for the persistence from my editor at Essex Live and also from Graham Moody at News Associates to do so.
"It just goes to show everyone at News Associates is still keeping tabs on you even once you've left.
"The article was one of the hardest pieces to put together but thanks to the writing skills I've developed over the last two years – as well as the introduction to podcasting that News Associates gave me – it managed to come together in an amazing way."
Part-time alumnus Aaron said: "I'm really happy to be nominated and to get recognition from the NCTJ.
"The skills I learnt on the News Associates NCTJ part-time course were really helpful in terms of video and multimedia journalism and general news writing.
"A lot of the candidates this year have been campaigning on issues relating to homelessness so hopefully this will ramp up the pressure to get things sorted."
Honoured to be shortlisted for an @NCTJ_news award for my reporting on homelessness in support of the @RbridgeTogether campaign.

Thanks are due to the @IlfordRecorder team and @NewsAssociates for the top-notch training and support.

More info – https://t.co/uKHvCktNzO https://t.co/TuEeGhOIEL

— Aaron Walawalkar (@AaronWala) October 22, 2018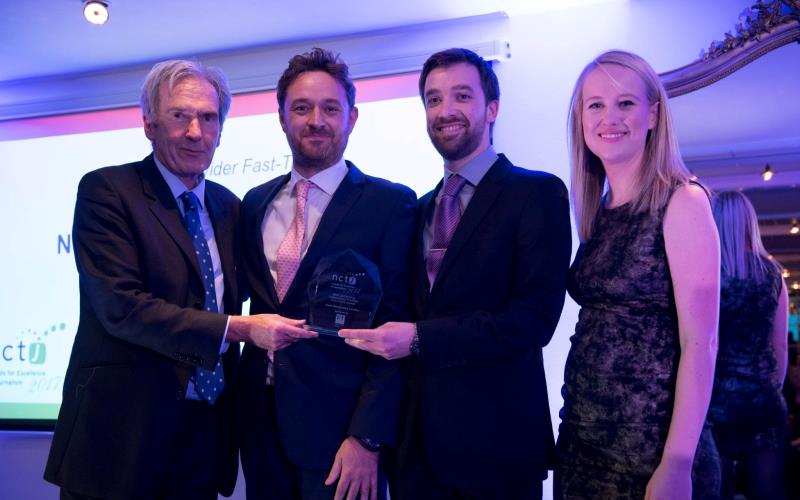 News Associates managing editor James Toney said: "A massive congratulations to all the News Associates graduates on the shortlist, it's amazing to see so many names we recognise and they should rightly be very proud of themselves.
"Also it's great to see Andrew Greaves, the vision behind our annual JournoFest, recognised in the innovation category.
"I'm particularly pleased to see three News Associates names in the prestigious NCTJ Student Journalist of the Year category, a prize won for the last three years by one of our graduates, including the New York Times' Anna Schaverien last year."
Lots and lots of @NewsAssociates names on this list! Plus, #JournoFest short-listed for the Innovation of the Year award! #proud #TeamNA #StartedHere https://t.co/rKFFtzfP5D

— Andrew Greaves (@AndrewGreaves84) October 22, 2018
So proud of all the amazing @NewsAssociates trainees that have been shortlisted for awards here.
A great bunch who are getting the rewards they deserve for working so hard. #TeamNA #StartedHere https://t.co/Mw24xyQ3pn

— Graham Moody (@GrahamMoody) October 22, 2018
Join our award-winning team now.