Part-time trainee lands three national exclusives in three days
News Associates trainee Ross Kempsell enjoyed a week to remember after producing a series of agenda-setting stories.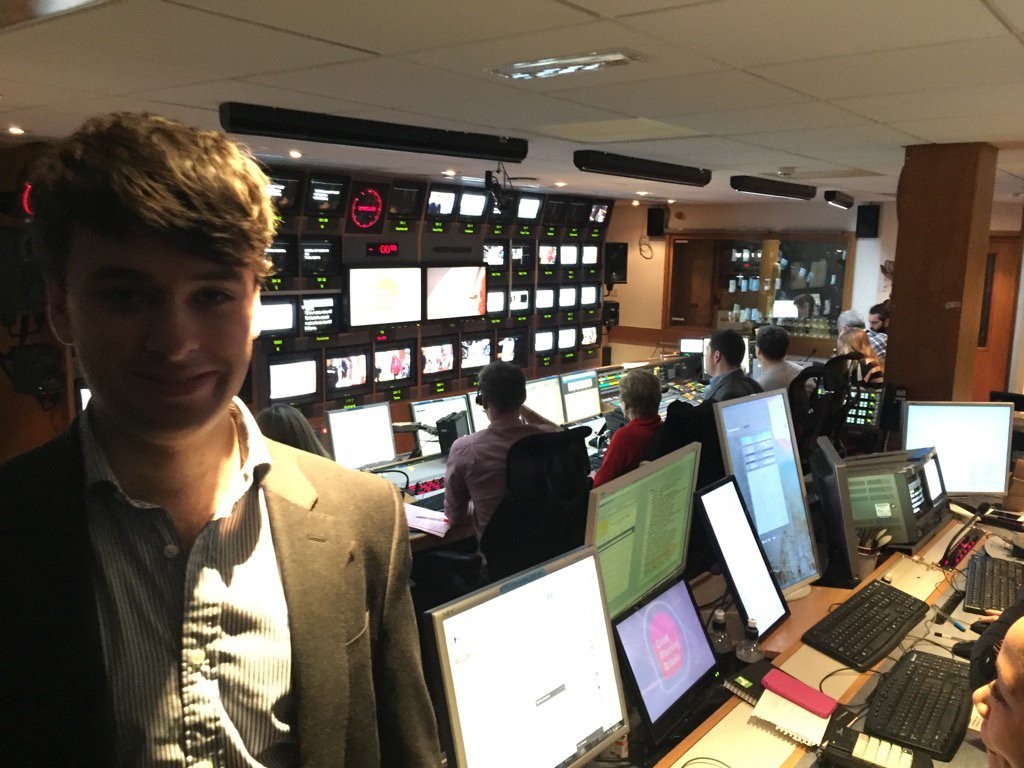 Ross, who is working with news agency FameFlynet, landed the front page of Saturday's Daily Mail with an exclusive about how GPs are cashing in on calls to premium rate appointment lines.
And his interview with a survivor of child killer Beverley Allitt, known as the Angel of Death, was part of a joint exclusive deal with the Sunday Mirror and Good Morning Britain.
Kayley Asher, who suffered brain injuries when she was attacked by child killer Allitt as a baby, spoke for the first time of how the horror still preys on her mind in an emotional interview.
Top work. Current trainee @rosskempsell makes the page one splash on the Mail today #StartedHere https://t.co/PePl5os8NY

— News Associates (@NewsAssociates) April 9, 2016
"The great thing about News Associates is that it doesn't keep its trainees stuck in the classroom – everyone is positive, encouraging and wants to see you out and about breaking news," said Ross.
"It's been great to break national stories early on in my course – the stories you bring in will always be down to your individual initiative and hard work, but when you mention News Associates, people know you are the real deal and that you have got the industry's leading team behind you.
"In one weekend I managed to splash the Daily Mail and get a spread in the Sunday Mirror, followed by watching my story go out live from studios of Good Morning Britain – a great victory for the entire crew at News Associates where we all share in each others' success.
"I believe that absolutely nothing compares to the buzz of breaking stories – so I'm really looking forward to the rest of my time at News Associates! Oh, and I can't wait to get everyone in the pub to celebrate!"
Ross is studying for his NCTJ Diploma in Journalism part-time at News Associates in London.
News Associates was named the UK's top fast track and top overall journalism course by National Council for the Training of Journalists in December 2015.
News Associates was also recognised for our top-ranked courses in 2012, 2013 and 2014 and in the most recently published NCTJ results table, our courses rank first, second, third and fourth.
"Ross is embracing every opportunity that comes his way and has laid down a very serious early marker for the NCTJ Awards for Excellence later this year," said managing editor James Toney.
"He has got a first-rate work ethic, unbridled enthusiasm and a determination to succeed – and he's reaping the benefits. To achieve the quality of work he has so early in his course is remarkable."