News Associates trainees put public affairs into action on Election Night
More than fifty current News Associates trainees were involved in a 48 hour marathon of General Election reporting in London and Manchester.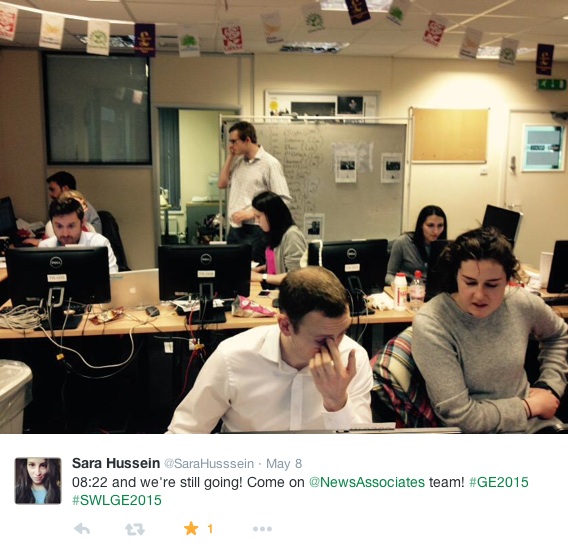 Trainees in London covered 16 counts for swlondoner.co.uk – producing a package of multimedia content that was published across a range of platforms.
They got Sadiq Khan to admit he was considering running for London mayor, Zac Goldsmith hitting out at Heathrow expansion, captured Vince Cable on a sad and lonely walk to his car after his defeat and teased early leadership ambitions out of Chuka Umunna.
They used Periscope to live broadcast interviews with candidates (both winning and losing) and tweeted breaking news that colleagues in our newsroom stitched into a live blog.
Instant reaction stories were produced for online – and paired with a slate of infographics – and, by 10am, they had also produced a 20-page newspaper (click on image below)
In addition trainees worked for Newsquest online titles, the Ealing Times and Hillington Times – covering some of the capital's most exciting races, including the election of London mayor Boris Johnson.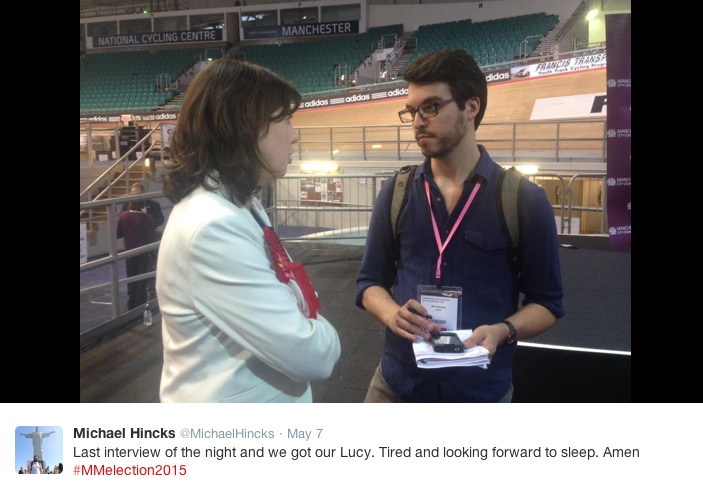 In Manchester, trainees produced rolling coverage formancunianmatters.co.uk – bringing results of 30 counts across the region.
Andrew Greaves, Manchester's Head of Journalism and a member of the NCTJ's public affairs board, said: "We had more staff on duty than most local media and we were repeatedly first with the results and the breaking news.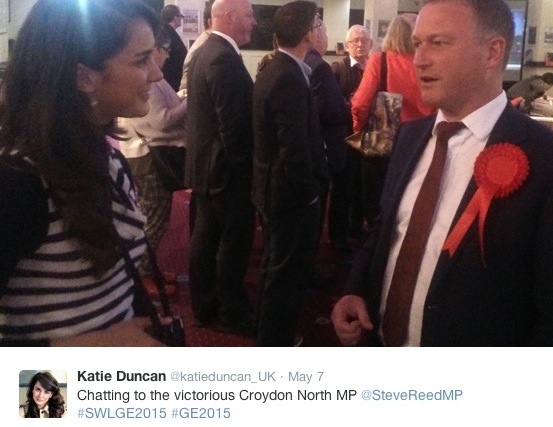 "It was a public affairs lesson in action and underlined the importance of using all available tools to tell the story – in words and pictures. The trainees in Manchester and London totally embraced it and took so much from it."
Trainees across both centres and all courses – fast-track, academic year and part-time – have all been involved in coverage building up to the vote, speaking to leading figures across all parties and breaking some agenda setting stories widely picked up by other media.
They've also covered some of the more bizarre election tales – everything from the revival of the Whig Party to an incredibly popular vox-pop that investigated how many people actually recognised their local candidates.
"General, European or local – we always make a big production of election nights at News Associates, though this year it went to new levels of ambition," said Rachel Bull, Head of Journalism Training.
"The standard and quality of the work produced was top class and the experience of being part of it totally invaluable."