News Associates trainees dress to impress at the London Press Club Ball
The London Press Club Ball is an exclusive annual event which brings together journalists from all walks of life – and some of our trainees were lucky enough to bag an invite.
The Ball took place on Friday 8 October at the Grosvenor Hotel in Mayfair, giving trainees the chance to dress up smart and network with people from across the industry, including plenty of News Associates alumni.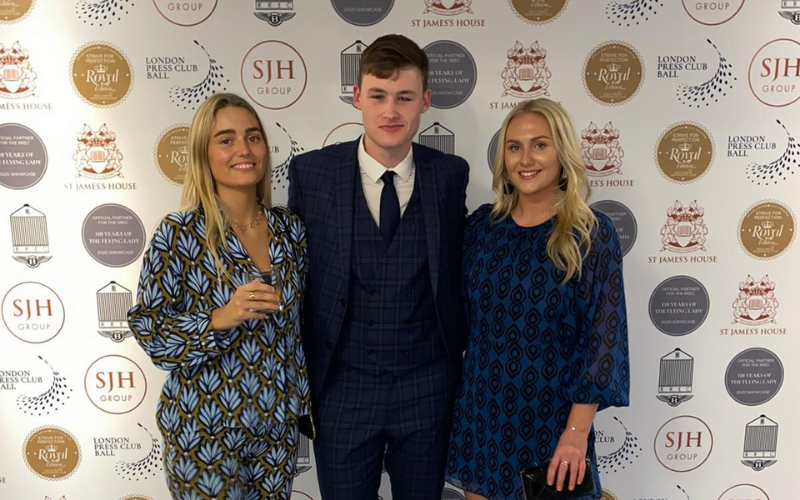 Fast-track trainee Rachel Muir said: "None of us really knew what to expect from the London Press Club Ball, but we realised that it was a pretty big deal that News Associates had managed to get so many of us tickets.
"The event was certainly fancy, with a constant supply of alcohol and one stall even giving out free tasters of caviar!
"I really enjoyed getting to know some of the people on the other courses and I even braved networking outside the News Associates bubble, although whether the journalists who gave me their details actually remembered our conversation the next morning is another question!"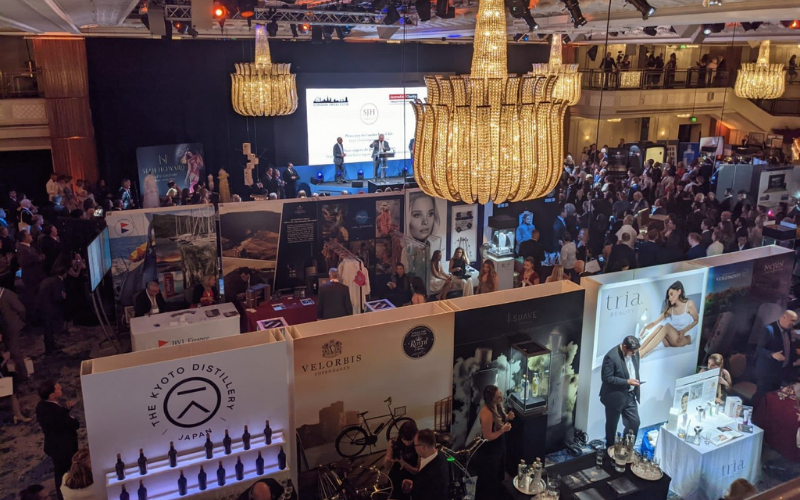 Fast-track trainee James Hibbs said: "Walking into the Ball, dressed up as smart as possible with all the gear but no idea, I had little to no expectations.
"The range of invitees was staggering. From radio and TV stalwarts Nick Ferrari and Simon McCoy to fresh faces taking the plunge on grad schemes, it seemed that after a tough year everyone was there for one purpose: to let loose.
"A great hall shrouded in opulent design and stuffed to the brim with lavish freebies and samples, the real draw of the night was evidently the dancefloor, where new connections were made and friendships affirmed.
"The opportunity to attend such an event at this stage of my career was a real treat, an opportunity to peak behind the curtain before the real work begins."
Had a lovely evening at the London Press Club Ball last night! It was great to see so many old and new @NewsAssociates and @TheJournoSchool faces. 🤩 pic.twitter.com/7maOAZpMOC

— Lucy Dyer (@Lucyedyer) October 9, 2021
News Associates editorial development manager Lucy Dyer said: "It was great to attend the London Press Club Ball and even better to see lots of old and new News Associates and School of Journalism faces there too!
"Huge thanks to Robert Jobson for inviting 25 lucky trainees to enjoy the evening."
You'll be glad to hear fairytale balls aren't the only way to gain an insight into the world of journalism!
Sign up for our free journalism workshops to network with journalist, meet our team and get a taster for our NCTJ training.