Social media and the law: Katie Hopkins libel Twitter case
It hasn't been a great year for Katie Hopkins, who has demonstrated that writing unpleasant things on Twitter can not only get you fired, but can also leave you with a rather large legal bill – provided you are stupid enough to direct your comments at the wrong person, writes our law tutor Guy Toyn.
While Twitter's all-encompassing power may be a relatively new concept, the Hopkins libel case shows us that in the application of libel law at least, much remains the same.
Ten years ago, when Twitter was not much more than a twinkle in Jack Dorsey's eye, the thought that social media could be a responsible source of serious libel cases might have appeared bizarre.
Some users still think it strange that defamatory items on the internet can get libel lawyers rubbing their hands together with as much unchastened glee as libelous articles on the printed page.
But lo, it has come to pass. Who can forget the infamous 'why is Lord McAlpine trending – innocent face' tweet which cost Sally Bercow, wife of the diminutive House of Commons speaker, £15,000 in damages and at least £100,000 in costs.
At the start of the case, McAlpine's solicitor Andrew Reid announced: 'Twitter is not just a closed coffee shop among friends. It goes out to hundreds of thousands of people and you must take responsibility for it. It is not a place where you can gossip and say things with impunity, and we are about to demonstrate that.'
Twitter is of course, full of highly libelous content written by people who are never sued. So why did Bercow end up in court? And why did Hopkins's angry tweet about vandalising war memorials get her a diary date with the lawyers when she sent it to food writer Jack Monroe rather that her intended target, Laurie Penny, a columnist for the New Statesman?
The answer brings us with sad inevitability to the greatest rule of jurisprudence, which comes not from Scarman, Bingham or Marshall Hall, but from that great virtuoso of the funk guitar, Johnny 'Guitar' Watson, who told us, unforgettably: 'It's all about the dollar bill.'
The tweets of Bercow and Hopkins may have of course been more damaging than those of an 'ordinary' person because of their profile and number of followers they have. More than 500,000 tune in to the latter's inveterate bile.
But the one rule every lawyer is taught even before he stands his first bottle of Chateau Petrus at El Vino is this: 'Never sue anyone who can't afford to pay.'  The barrister who ignores the dictum ends up playing a game of cards with an opponent whose chips are worthless.
In the metaphorical card game known as 'Libel Poker' the rules are simple. Both players are not unduly concerned about the amount of damages, only the ridiculous legal fees involved and therefore must play their cards to avoid paying the costs of the other side.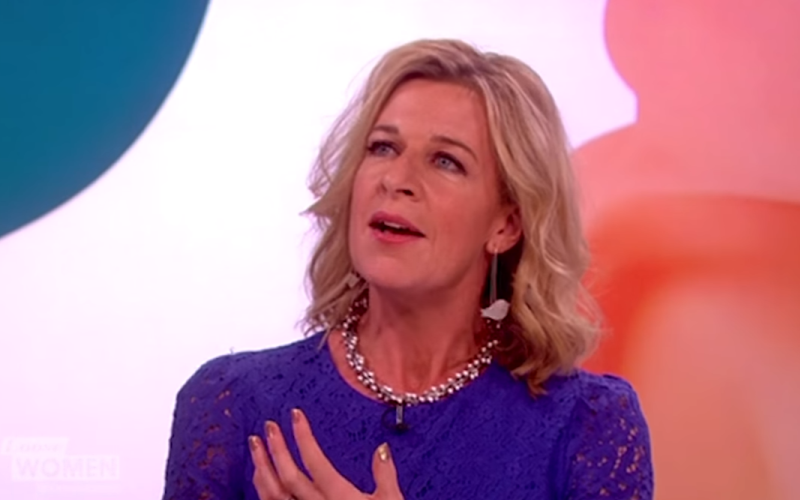 Monroe was not dealt the best hand and started the game by offering Hopkins the chance to settle immediately for £5,000, with only the costs of a couple of lawyer's letters – only twice that amount.
Hopkins bluffed that she could win the court case and Monroe would therefore ending up paying her costs too. She was so confident that she raised the stakes by writing another tweet describing Monroe as 'social anthrax.' Oh dear.
The claimant called, and now it was time for the cards to be laid at the Strand Casino, otherwise known as the High Court, before the great croupier on high, Mr Justice Mumby.
The court case itself was a mix of the old and the new. Many of us remember with huge fondness the common law definitions of a libelous statement and Mr Justice Mumby said the test in the Hopkins case was whether the material 'would tend to have a substantially adverse effect on the way that right-thinking members of society generally would treat the claimant.'
But since the 2013 Defamation Act the claimant must also satisfy the court the material complained of has caused 'serious harm' according to the statute.
Hopkins's lawyers claimed this could not be true because Monroe had taken 'obvious pleasure' in threatening proceedings and had partially repeated the libelous material on Twitter.
But her pair of duces beat Hopkins's busted flush and the jackbooted Daily Mail columnist was left to pay £24,000 damages and costs of er, £300,000.
Perhaps her employers will help out. Perhaps she was insured. But all of this only goes to demonstrate yet another ancient adage which has been proved with depressing regularity since the day Caxton set up in business  – in libel cases the only real winners are the lawyers.
Featured image courtesy of Loose Women via YouTube, with thanks