Former Sun Managing Editor appointed by News Associates
Leading UK journalism school and content agency News Associates has appointed Graham Dudman as their editorial consultant.
News Associates, which is based in London and Manchester, has been named the UK's top fast-track journalism course by the National Council for the Training of Journalists for the last two years.
They run a series of fast-track, part-time and academic year post-graduate courses and, from September 2016, will be partnering with the University of St Mark and St John to deliver a new undergraduate BA (Hons) journalism programme in Manchester.
Dudman, 52, has been a regular guest speaker and visiting tutor at News Associates for the past two years and is a member of the NCTJ's accreditation panel and sits on the board of the Society of Editors.
Dudman, who started his career in local newspapers in Manchester, left News UK after 20 years this month. He held a number of positions at The Sun, including Head of News, Head of Features and Managing Editor. He spent several years on the paper's editing rota. More recently he was News UK's Editorial Development Director, working across The Times, Sunday Times and The Sun.
"I am delighted to be working with News Associates. There are some brilliant people teaching there and it will be great to be part of the team," said Dudman.
"I first came to News Associates several years ago and was immediately impressed by everyone's attitude and dedication to excellence.
"The NCTJ results speak for themselves. I'm looking forward to helping take News Associates to the next level as the country's top provider of journalism training."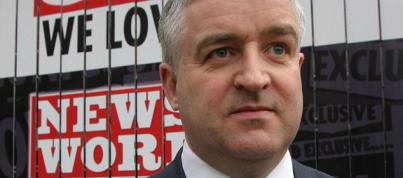 NEW ROLE: Graham Dudman was recently the Editorial Development Director at News UK
News Associates Managing Editor James Toney said: "We are delighted to be able to draw on the advice of a journalist of Graham's calibre, which will only help us improve the industry leading media training we deliver in London and Manchester.
"Graham's experience will be invaluable to our trainees as we prepare them for their first steps into the industry and his counsel will help our Heads of Journalism, Rachel Bull and Andrew Greaves, continue to deliver the innovative and practical courses which have been repeatedly recognised as the best in the UK.
"In ten years we have established ourselves as the UK's leading and largest NCTJ journalism school, training more NCTJ gold standard journalists than anyone else. We have bold and ambitious plans for developing our media training with a series of exciting collaborations and Graham's exciting appointment is important to achieving this vision."