Anthony Longden Column: Separating news from noise in General Election coverage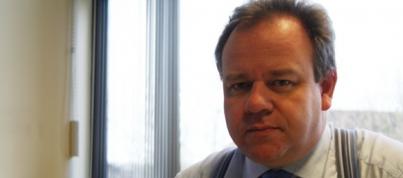 Pundits have predicted the 2015 general election will be one of the dirtiest, as well one of the most interesting.
This should provide rich pickings for the media, but at the same time journalists have to brace themselves for the tidal wave of 'opportunities' spewing out of party headquarters across the land.
Are voters really swayed by the sight of the Chancellor wearing a hard hat and high-vis jacket over his suit, awkwardly laying bricks, or the leader of the opposition struggling to eat a sandwich?
Editors accept there has to be some level of campaign coverage, if only to enjoy the ghoulish prospect of one of those 'opportunities' spectacularly backfiring, but attitudes are hardening.
Only this week, the Milton Keynes Citizen hit out at the Conservative Party for what the paper saw as a 'Big Brother-style' media accreditation policy.
The party says any journalists or photographers wishing to cover events and speeches attended by prominent politicians will have to jump through various hoops, including providing personal details like their home address. But it surpasses itself in bare-faced cheek by demanding a £20 fee for issuing the accreditation in the first place.
There is nothing particularly new in parties seeking to retain as much control as possible – they're all at it – but as time goes on politicians are becoming as awkward as football clubs when it comes to accrediting journalists.
That accreditation always comes with the implicit threat of its withdrawal.
Ben Raza, deputy editor of the Milton Keynes Citizen, was particularly exercised about the Tories' insistence on gathering reporters' personal details. "It's an utter Big Brother-style policy and there's no real explanation offered as to why it's necessary," he told the Hold The Front Page website.
"David Cameron is a man who can't even be trusted to bring his own kids home from the pub, so I don't trust him to look after my details."
Party officials immediately countered by insisting the accreditation system is well established and has been used for party conferences.
Although I fear it will never happen, I wish the media might suddenly decide en masse not to bother turning up for these tightly stage managed events any more.
After that series of tedious and largely unfathomable monologues from Russell Brand about the state of politics generally, there has been much discussion about how best to engage the electorate.
And yet, despite the interesting dynamics of the 2015 general election, there is still a cloying staleness in the air. The same old sound bites. The same old pictures.
The most recent broadcast trend, dating back a couple of years, is to have your politician speaking to camera with their back to a slack-jawed audience sitting or standing immediately behind them. To my eye, this just looks weird, but still they do it.
Perhaps fortunately, the rise of social media has brought many thousands of fresh voices and perspectives with it.
Many of these dedicated and enthusiastic tweeters are individuals, falling outside the centralised control of parties or news organisations.
They represent a rapidly growing and powerful means of holding politicians and parties to account in a way that would have been inconceivable only a few years ago. Marry this to mainstream commentary, and the future of political coverage and genuine discussion looks a little brighter.
You never know, we may even see a move away from the well-worn 'photo opp' approach, and the development of some genuine interaction.
In the meantime, journalists must retain some backbone when it comes to deciding what, and what not, to cover. Allowing oneself to be spoon fed, whether in the form of press releases or invites to staged events, is never a good thing.
***
And finally…
"The wages of spin are disrepute and decay."
Sir Bernard Ingham
Margaret Thatcher's redoubtable press secretary
* Anthony Longden advises News Associates on journalism. He spent 20 years as editor and senior editorial executive in various regional companies in the UK, including Newsquest and Trinity Mirror.
He is a member of the Society of Editors' parliamentary and legal committee, lobbying on behalf of the media industry on a wide range of issues.
He completed a three-year term as an editorial member of the Press Complaints Commission in 2012, and sat on its reform committee. Now a consultant and journalist, he advises the SoE and Alder Media, a London-based crisis PR firm. He judges the annual UK national and regional Newspaper Awards.