Anthony Longden Column: Penetrating Leveson and its fall out
On October 10, Lord Justice Leveson will appear before the Culture, Media and Sport Select Committee.
This was supposed to have happened in July when the row over competing Royal Charters was at its height, but the committee was unable to muster enough of its members for the hearing and the date duly slipped back to the autumn.
As with so many other elements of this visceral row about press conduct, standards and regulation, there is something rather disturbing about Lord Justice Leveson being summoned by the committee.
Baron de Montesquieu's principles for the separation of powers are founded firmly in common sense and the experience of history: maintaining the independent operation of the legislature, executive and judiciary.
Yet here we have a judge being summoned by members of the legislature to discuss and – they presumably hope – expand on his inquiry report. Can this be right?
Do the MPs hope that if they fire enough questions at him, they will eventually get the answers they want to hear?
It could reasonably be argued that the judge has done what was required of him; he should stand or fall on the strength of his inquiry report and conclusions.
Any decision to adopt his recommendations or reject them must rest with others. He has done his bit. Is his ten-inch thick report not enough?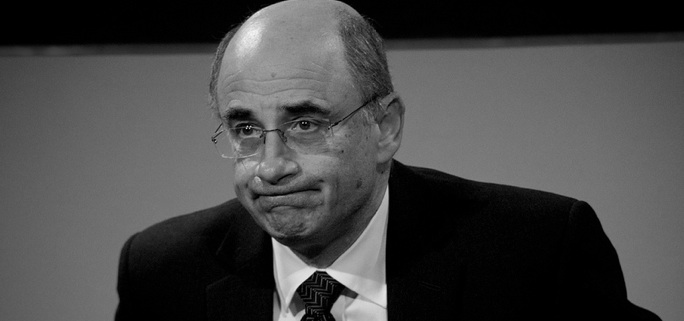 Lord Justice Leveson's inquiry and subsequent report are controversial for many reasons. Critics have pointed out the narrow but loose field of the inquiry, the fact, for example, that only 12 of the report's 1,987 pages refer to the internet.
This is perhaps explained by the judge's stated view that "people will not assume that what they read on the internet is trustworthy or that it carries any particular assurance or accuracy".
The inquiry ignored a report from the Serious Organised Crime Agency that pointed to alleged corruption of police officers and private investigators. We know now that there was widespread use of PIs in the financial industries, too.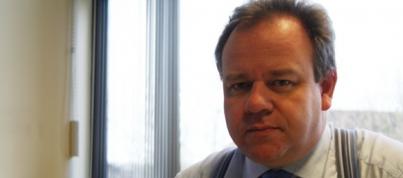 Anthony Longden advises News Associates on journalism ethics
Some (of whom I am one) argue the inquiry paid disproportionate attention to critics of the press, and failed to balance its detractors' opinions with enough evidence from journalists, especially from the regions.
The fact neither Lord Justice Leveson (pictured above), nor any member of his team, visited the Press Complaints Commission to see its work at first hand beggars belief.
Then there was the astonishing Brett Straub blunder, where a bogus Wikipedia entry stating the 25-year-old Californian student was a co-founder of the Independent found its way into the Leveson report.
The reference had been planted in Wikipedia as a prank by one of Straub's friends, but the bigger joke is that a high profile inquiry into accuracy and standards in the press should have resorted to copy and pasting directly from a questionable source in its final report.
Last December, the Daily Telegraph quoted Straub when the sorry tale came to light. "I graduated college eight months ago, and the biggest thing we learned is don't trust Wikipedia for facts," he said. "The fact someone, especially a judge, has believed something on Wikipedia is kind of shocking."
The woolliness of much of Lord Justice Leveson's report lies at the heart of the current impasse. It is quoted ad nauseam by those on both sides of the argument, but the lack of clarity has caused much confusion in interpreting precisely what is meant.
So here we are – ten months on, still no movement on press regulation, with political and legal battles raging over the arcane application of competing Royal Charters.
Select Committee member Paul Farrelly, himself a former journalist, seems to think there is nothing wrong with quizzing the judge. He told the Guardian: "…the royal charter as a mechanism did not appear at all in his report.
We think it germane to ask him what he thinks of that. There are also two other royal charters and we think it would be quite right to know what he thought of the differences and whether they met with his objectives."
I couldn't disagree more. Inquiries are held, evidence gathered, sifted and assessed, and reports written. That's it.
The interpretation of the findings, and the decision on whether to act on all or part of that information rests with the politicians, and not with the judge, whether they like it or not.  Interrogating Leveson won't advance things one bit.
And finally…
"Public opinion can never exist as a power in the State, unless there exist also persons who expose to hatred and contempt those ministers and those laws which they conceive to be detrimental to the interests of the community."
Yellow Dwarf magazine, No.3, 1818
* Anthony Longden advises News Associates on journalism ethics and has been a journalist for 30 years, 20 of them spent as an editor and senior editorial executive in various regional companies in the UK, including Newsquest, Trinity Mirror, Southnews, Argus and Westminster Press. 
He has been a member of the Society of Editors' Parliamentary and Legal Committee since 1999, lobbying on behalf of the media industry across a wide range of issues. Most recently he helped draft several of the Society's modules of evidence for the Leveson inquiry.
He completed a three-year term as an editorial member of the Press Complaints Commission in September 2012, and sat on its reform sub-committee. Now a consultant and journalist, he advises the SoE, the PCC during its transition phase, and Alder Media, a London-based crisis PR firm. He is also a judge for the annual UK Regional Newspaper Awards.