Anthony Longden Column: Making Police the reporters sets a dangerous precedent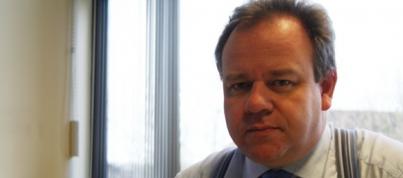 FOR me, one of the most alarming media stories of the year has to be news the Torquay Herald Express allowed Torbay police to publish a story direct to its website.
No journalistic intervention at all. Up it pops as just another story – but this is the unadulterated, unmoderated creation of Devon police's public relations department.
The police – who clearly couldn't believe their luck – heralded this as an 'historic moment'. It certainly was, and a deeply sinister one, too.
The Herald Express is part of Local World, whose chief executive and former journalist, David Montgomery, appears to have little regard for the essential purposes of journalism – rigorous research, investigation and challenge for the public good.
In an interview with Hold The Front Page last month, Montgomery said communication is 'no longer the preserve of professional media owners'. I'm not sure anyone ever claimed that it was.
Of course there is nothing wrong with gathering content from external sources and publishing it, but it must be clearly labelled for what it is, and should ideally reside in a designated slice of the website or paper – not sit incognito in the 'news' section – and especially not when it has been written by the police.
Even before phone hacking scandal and Leveson, police-press relations were in poor repair. This reality made the frequent allegations of cosy relationships between journalists and police officers – as in Elizabeth Filkin's report on the Met – particularly galling. See here.
There are, of course, still examples of best practice around, where police and media enjoy a perfectly workable relationship. But for many years, a disturbing number of forces have been choking off the flow of information, releasing only limited material that had been sanitised and appropriately shaped to suit Plod's purposes.
There have been many cases of important stories being kept from the press and reserved instead – often many weeks or even months later – for the BBC's Crimewatch programme.
What happened to the need to alert the public as soon as possible to a criminal threat in their locality?
The creeping culture of police officer as social worker took hold, and journalists were increasingly told victims did not want to talk to them.
Keeping tight control of information was oh so conveniently done in the name of victim protection. And so now we have police officers not just as social workers, but as newspaper editors.
In the context of Local World, surrendering editorial control will undermine any remaining trust the people of Torquay might have had in the impartiality of their local newspaper.
Amanda Brodie, chairwoman of the Chartered Institute of Journalists' professional practices board, sums things up rather neatly: "It is not the job of newspapers to be a mouthpiece for the police or any other body – their job is to hold them to account, not cosy up to them in this way," she said.
"Who is scrutinising and making the judgments over this content? It is not an impartial professional journalist acting as the eyes and ears of the public – it's the chief of police.
"The first thing totalitarian states do to consolidate absolute power is seize control of the newspapers and TVstations. That is what's happening here – by stealth, and under a parliamentary democracy."
Ms Brodie added she thinks the Local World approach at its worst opens the door to bias and manipulation of news content. Who knew?
Organisations like the police are accountable to the public, and it is the role of journalists to examine the information released, to question it, interpret its importance and to monitor performance, effectiveness and value for money.
Time and again, I hear from editors who tell me they have had to send reporters back to police press offices for more information following the release of artfully thin information that succeeds in its presumed aim of telling the reader nothing, other than that something has happened somewhere. No names. No location. No detail.
The police try to hamstring journalists with indemnity agreements when they invite reporters want to join them on operations. These documents often make outrageous demands relating to editorial control, and the fact many editors are prepared to sign them is much to be regretted.
These operations yield overwhelmingly positive PR for the police.
Local editors and young, enthusiastic reporters can be too easily suckered by the excitement of the dawn raid, only to forget to follow it up and see just how many of the arrests translated into a) the right person being apprehended, and b) brought to justice.
It is in these facts that the fault line between PR and journalism sits, and newsdesks should not forget that.
The Torquay Herald Express has risked breaching the trust of its readers. Surrendering journalistic endeavour to a state-sponsored PR machine is something we do at our peril, and the outcry following this ill-conceived experiment is entirely justified.
Further reading:
Roy Greenslade in The Guardian
Press Gazette
Hold the Front Page
Probably more than ever, the last few years have shown us we can no longer fully trust our public institutions, and these include the police. So rather than newspapers allowing the police free rein on their websites, they should be subjecting these agents of the state to scrutiny like never before…
***
And Finally…
"If Liberty produces ill manners and want of taste, she is a very excellent parent with two very disagreeable daughters."
William Hazlitt (1778-1830)
* Anthony Longden advises News Associates on journalism ethics and has been a journalist for 30 years, 20 of them spent as an editor and senior editorial executive in various regional companies in the UK, including Newsquest, Trinity Mirror, Southnews, Argus and Westminster Press. 
He has been a member of the Society of Editors' Parliamentary and Legal Committee since 1999, lobbying on behalf of the media industry across a wide range of issues. Most recently he helped draft several of the Society's modules of evidence for the Leveson inquiry.
He completed a three-year term as an editorial member of the Press Complaints Commission in September 2012, and sat on its reform sub-committee. Now a consultant and journalist, he advises the SoE, the PCC during its transition phase, and Alder Media, a London-based crisis PR firm. He is also a judge for the annual UK Regional Newspaper Awards.