Print journalists, radio journalists, TV journalists – the old demarkation lines that separated them have gone forever and we're all multimedia journalists now.
Many old hands certainly aren't comfortable with the changes. They prefer copy to content and would rather refer to a newspaper as a publication rather than a media platform.
However, just as print journalists have spent the last 50 years embracing changes and challenges, so they will again. It is now not uncommon for a reporter to attend an event, conduct an interview on camera for a video package and then provide separate copy for use online and in a printed product.
So it's equally important to be well versed in developing technologies as it is in media law and shorthand. The internet has revolutionised the job of journalism – it has made it much easier and much harder in equal measure.
First, technology has made journalists more productive. There are millions of pages of research at your fingertips, meaning reporters can work quicker and more efficiently than ever before. It's easier to file and the internet gives journalists the luxury of unlimited space to develop stories, perhaps go into deeper background detail, which is something that doesn't exist in newspapers.
And if you've got a red-hot story you are worried will break or be revealed by a rival before your print deadline, you can sling it online and sit back while your rivals do the chasing.
As a journalist you also want your work to be seen by the widest possible audience. In the past, the reach of a UK regional or even national title was limited but now material is online, it can be accessed from around the world.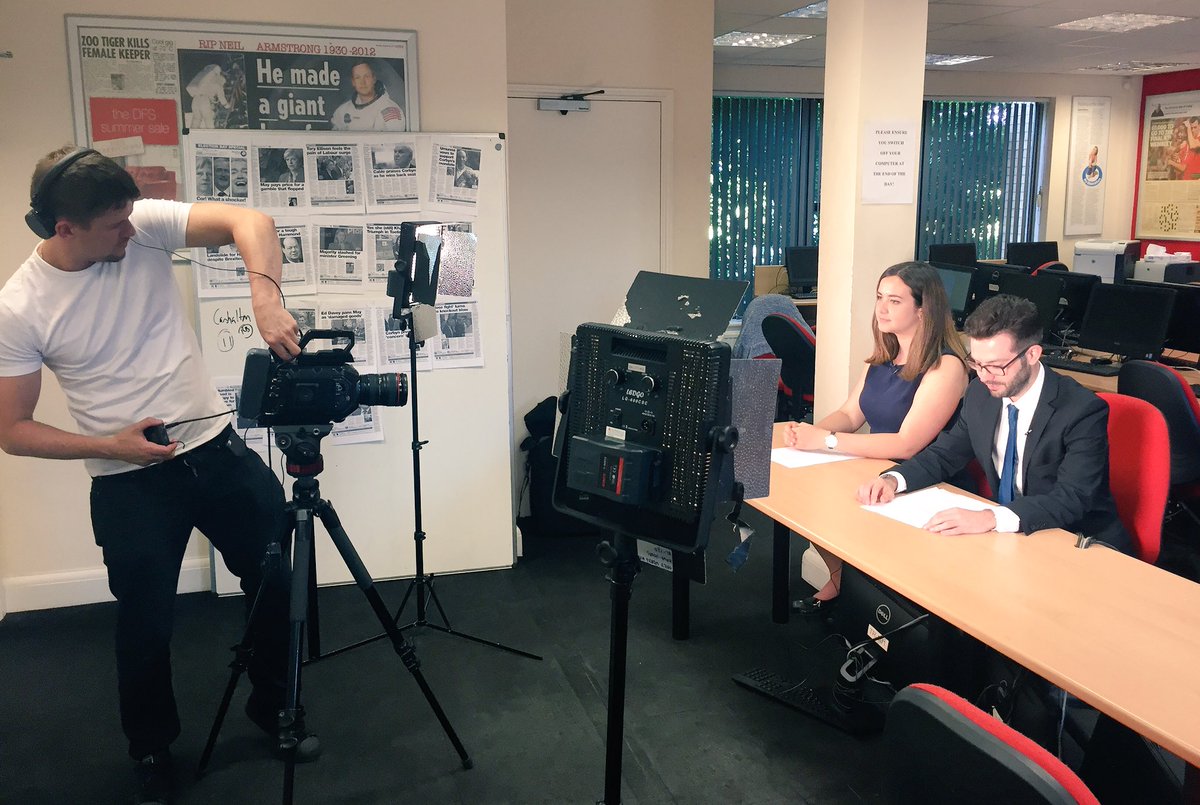 And those who claim that yesterday's news is tomorrow's fish and chip wrapping have been silenced by Google searches and extensive newspaper archives, all preserved online for prosperity.
News Associates trainees will all receive training in video journalism and every trainee will be expected to contribute a minimum of one broadcast item to their portfolio.
And their work will be published across the range of media we supply.
See below for some examples of video journalism work contributed by our trainees.
At News Associates we want to produce reporters whose CVs appeal to the widest range of employers – they need to be able to work in every medium, in words and pictures.
Here's some examples of some recent video work.